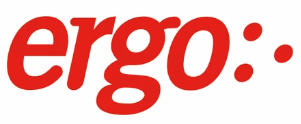 Head of QA - Ergo
Dublin
Overview:
As the Head of QA you will manage a team of QA engineers, including automated & manual testers.
This role involves conducting team member personal management, plan CPD & training plans for staff with regular reviews and appraisals. You will also be responsible for preparing QA group budgets and forecasts. You will regularly identify and report appropriate best practice KPI's for the quality function.
You will be working in a cross-function agile team to deliver business outcomes, through all phases of development from design/requirements through to system release, specializing in driving quality through automation. You will also work closely with product and design teams to understand end-user requirements, formulate test cases and quality automation protocols.
Skills and Experience:
You will have a deep understanding/experience testing web based products and services delivered over multiple channels (web, mobile web, native app). You will have a thorough understanding of different test types/phases (vulnerability/security testing, compatibility testing, usability testing, performance testing, unit testing, integration testing, system testing, acceptance testing)
In Addition:
Previous/current strong test automation experience in Cucumber BDD, Selenium, Robot Framework or other tool-sets.
Knowledge of regulatory context related to computer system validation.
Knowledge in quality assurance methodologies and has awareness of new and emerging technologies and developments.
Good applications/technology knowledge, has practical experience of and is proficient with testing tools and frameworks.
Understanding/experience of software security and designing robust systems including conducting penetration tests, progressive system scanning and managing third party security testers.
Deep understanding of software quality metrics, monitoring quality KPIs and reporting them.
Technical knowledge of quality controls related to cloud based service delivery (AWS).
Required Experience:
7+ years hands-on QA experience.
3+ years leading a QA team using automated tool-sets.
Undergraduate or Postgraduate degree in an appropriate field (Engineering, Computer Science, Science)
Experience working in international/multi-site environments and/or working in early-stage technology companies.