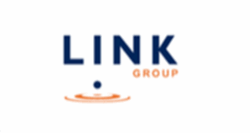 Head of Risk and Compliance, Link ASI Limited - Link Group
Maynooth, Kildare W23
Company Description
Link Group connects millions of people with their assets including equities, pension and superannuation, investments, property and other financial assets.  We do this by partnering with thousands of financial market participants to deliver services, solutions and technology platforms that enhance the user experience and make scaled administration simple.  We help manage regulatory complexity, improve data management and provide tools to help people connect to their assets, leveraging analysis, insight and technology.  Our core businesses are complemented by our expertise in digital solutions and data analytics, and enable us to provide a complete service to our global network of clients and partners.  (Link Asset Services is a member of Link Group.)
The teams within our Banking & Credit Management division are the experts in providing efficient administration and innovative financial solutions.  We have over €90bn of assets under management and over 115,000 loans under management. Our clients include a range of financial service organisations, from banks, pension funds and insurers to private equity firms.  We operate in regulated markets across multiple European jurisdictions.  We provide a range of administrative services relating to the monitoring and repayment of asset-backed debt, allowing our clients to manage their debt and underlying assets effectively.  Our services span all stages of the debt life-cycle from origination to performing & non-performing loan and asset management across multiple debt classes.  We provide jurisdictional centres of excellence and undertake management of full banking operations, transforming core and non-core banking activities.  Banking & Credit Management is a leading independent servicer and we are highly rated by both Standard & Poor's and Fitch for both our commercial and residential servicing capabilities.
Job Description
The Head of Risk and Compliance, Link ASI Limited (LASI) will both lead and pioneer the risk and compliance agenda within LASI (including LASI, Milan branch), through high levels of strategic thinking, leadership, engagement and communication.
LASI is a Credit Servicing Firm authorised by the Central Bank of Ireland and a Trust and Company Services Provider registered with the Irish Department of Justice and Equality.
LASI, Milan Branch, is a credit servicing firm registered as debt collection agency and acting through a license issued by the Milan Police Headquarters under section 115 of Italian Royal Decree 773/1931.
The role has responsibility for implementing, monitoring and enhancing the risk and compliance frameworks in the LASI business. The role holder will be responsible for assisting the LASI business in identifying, analysing, mitigating, managing and monitoring the risks and regulatory compliance requirements that arise in its business.
The Head of Risk and Compliance LASI, will lead a risk and compliance team that is able to provide an independent assessment of LASI's risks.  The role will need to proactively communicate and engage at senior levels within the LASI business and with the LASI Board of Directors and the Supervisory Board of LASI Milan Branch, to assess the risk / reward balance in their business.
This is a senior, strategic role, which will report directly to the Head of Risk and Compliance, Banking and Credit Management (BCM) and indirectly to the Board of LASI. The role holder will be expected to actively collaborate with their peers to further develop a leading Risk and Compliance function.
PCF-14 Chief Risk Officer for LASI.
PCF-15 Head of Compliance with responsibility for Anti-Money Laundering and Counter Terrorist Financing Legislation for LASI.
Money Laundering Reporting Officer registered with the Irish Department of Justice and Equality.
Data Protection Officer for LASI registered with the Data Protection Commission, Ireland.
Work with senior leaders in the LASI business to identify, analyse, mitigate, manage and monitor risks within the business, also ensuring they are aware of their obligations.
Lead efforts to identify, analyse, and assess proposals for newly identified risks within the LASI business, including new products, variations in products and / or business acquisitions, including the examination of commercial terms for accepting those new risks.
Provide strong strategic view, input and leadership into both the development and implementation of the LASI strategy, also including global thinking and application across all activities and deliverables.
Play a leading role in defining and embedding a sustainable culture of risk awareness, which is consistent with Link Group's core values.
Ensure LASI's activities comply with relevant legislation and regulation, whilst pro-actively monitoring new developments in relevant legislation and regulation to ensure LASI is prepared to address changing requirements.
Provide strong leadership across the LASI risk and compliance team, which sets a clear vision and motivates the team to deliver. Also including the building of strategic team capability, which supports the transformation of the Risk and Compliance function.
Provide robust communication and engagement across the LASI Risk and Compliance team to create a high performing, progressive team. Also including high levels of communication, collaboration and engagement across the business to deliver a best in market agenda.
Ensure the team is providing sufficient support to assist the LASI business to identify, mitigate, and manage their risks, also ensuring frequent business interaction, which monitors any changes in its risk environment.
Ensure the Group compliance framework is localised (where applicable) and implemented, including execution and monitoring of LASI's legislative and regulatory obligations.
Assist LASI to understand its compliance obligations and controls also ensuring the compliance testing programme is operating effectively.
Ensure the framework for complaints, incidents and breaches of regulatory obligations is robust and complies with regulations.
Monitor industry and regulatory updates relevant for LASI and policies and procedures in relation to these updates, also partnering effectively with third parties, regulatory bodies and others, as appropriate.
Compile, assess, and report risk and compliance information to management, the CEO, the LASI Board and the Supervisory Committee for LASI, Milan Branch, also assisting LASI to ensure that risk levels remain within the agreed risk appetite.
Prepare risk and compliance related papers for the LASI business and for BCM Risk and Compliance
Ensure LASI management and staff are sufficiently trained in risk management and regulatory compliance topics
Qualifications
Qualifications in Business, Commerce or a related field are desirable but not essential, combined with ongoing professional development, such as post-graduate or vocational study.
In depth knowledge, experience and leadership of best practice risk management and compliance frameworks, methodologies, and emerging practice in relation to credit servicing businesses.
A strong track record in leadership, which sets a clear vision, and motivates teams to delivery. Also including a clear ability to build strategic capability and manage a diverse, inclusive workforce across multiple jurisdictions
An experienced and skilled communicator at all levels, who clearly leads, inspires confidence, influences and motivates others.
A self -starter with sound judgment who is decisive and able to prioritise, with a track record of setting and achieving strategic objectives
A proven strategic thinker and leader, with experiences in the development, collaboration  and communication of well considered, robust strategies within a large, complex and global  organisation
A progressive mind-set, which can clearly support the transformation of the Risk and Compliance function, also including experience in the deployment of leading risk and compliance practices.
Numerate, with a sound understanding of business models and a strong commercial acumen
Resilience, adaptability, energy, authenticity, and openness
Personal commitment to risk and compliance, legal obligations, policies and the Group code of conduct, including a demonstrated pragmatic approach to risk management
High levels of problem-solving ability, with clear decision-making skills that can analyse complex information, in a way that drives resolution.
Experienced in financial and strategic planning along with a well-developed understanding of key commercial principles, including financial management and the concept of client value.
Practical experience in balancing local regulatory requirements within a group construct, ability to understand and satisfy needs of both local, regulated entities in multiple jurisdictions and the parent company.
Direct experience engaging with the Central Bank of Ireland
Additional Information
At Link we believe our people are our most important asset.  We offer excellent career progression opportunities, ongoing training and development.  If you thrive in a fast-paced environment, want your talent to be recognised and rewarded and are looking for a new challenge then we would love to hear from you.
Together we achieve: We are an inclusive employer whose people work collaboratively. We are building a culture where difference is valued.  We are doing this by encouraging, supporting and valuing the various talents and perspectives of our people and supporting flexible ways of working. We know that diversity drives innovation and innovation drives growth.  Be part of the Link Group journey and together we will achieve our full potential.   
We treat all individuals fairly and equitably and do not discriminate on the basis of diverse characteristics including, but not limited to gender, gender identity, sexual orientation, age, ethnicity, cultural background, physical abilities/disabilities, religious or political belief, marital or family status or carers responsibilities.
Candidates must have the relevant work rights to be considered for an opportunity at Link Group. Successful applicants will be required to complete background screening prior to commencement of employment.