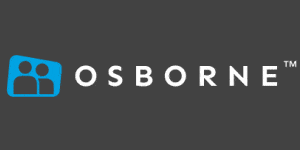 Healthcare Recruitment Consultant - Osborne
Cork, Cork
Osborne has arrived in Cork- NRF Award winning, ranked and certified Great Place To Work. We have 6 offices between Ireland & Canada.
We are delighted to have arrived in Cork & would like to hire an Experienced Recruitment Consultant with a proven track record in the Healthcare Recruitment sector in Ireland.
Osborne purpose every day "Right person, Right role, No Compromise", that is not a tag line but a true reflection of how we work and our purpose. We are a high trust environment, our culture is one of Honesty, Professionalism, High quality, Collaboration, Care, Accountability, Open honest communication.
Our Remuneration packages include
Salary: Negotiable based on experience
Flexible benefits package (You chose the option to meet your needs)
Mobile phone
Quarterly Uniform allowance
Your Birthday off!
Flexible working arrangements.
21 days annual leave that increase by one day for each year of service
Canteen facilities
We offer great career development opportunities paced at individual's capability and success levels. We on an amazing journey, which opens up career opportunities for all Osbornites.
Engage in our 'Love to Learn' programme for professional qualifications such as MBA, Degree, Diploma, Certificates.
Opportunities to participate and/or lead internal projects.
Employee wellness programmes
A healthy work life balance
Monthly & Quarterly competitions with great prizes.
100% Club
Quarterly company nights out / away.
Annual company weekend away
Be part of a growing company with big vision for future, be a Brand Ambassador for Osborne Recruitment in the Cork area and cross selling other divisions in a professional manner.
Successful achievement of financial and non- financial objectives, you will be supported by a Recruitment & Business Manager.
Proactively seek out new business development opportunities and building of new client relationships, you will also be supported by a Commercial Development team.
To work and represent an enviable list of clients and customers whilst developing your own network.
Network before, during and after hours at industry relevant events.
Have a strong customer focus, be passionate about Recruitment and working with Top Clients and job seekers
Proactively seeking out candidates for the roles you hire for from writing job adverts, deep searching and utilising social media.
Work and contribute to the Cork office team to achieve targets
Experience required:
Minimum of 2 years Recruitment experience in the Health care sector
Passionate about the Recruitment Industry and providing excellent quality service to all Osborne Customers.
Strong organisational and PC skills with the ability to multitask and prioritise.
High energy, resilient individual who wants to be part of a hardworking and fun team.
Great confidence, eagerness to learn and determination to be a success!!!
Do you feel you would like to be part of our amazing team? I would be delighted to have a confidential conversation with you please contact me Ayesha Thompson