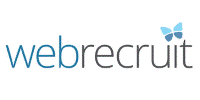 Hire Fitter / Technician - Webrecruit Ireland
Galway, Galway
Hire Fitter / Technician
Galway, Co. Galway

Are you an engaged maintenance professional with a background gained in the hire industry? Could you turn your hand to a wide variety of repair and maintenance work as a Hire Fitter / Technician? If so, read on.

The Company

With operational areas across Europe and primary bases in Ireland and the UK, Chadwicks Group has a strong portfolio of businesses and brands. In Ireland, the Group is the No.1 builder's merchants and DIY retailer.

Chadwicks Group has developed strong regional and national market positions in builders merchanting, DIY retailing and mortar manufacturing in Ireland. The Group's portfolio of businesses incorporates a number of market leading brands in each business activity.

They are currently looking for a Hire Fitter / Technician to join their team in Galway.

The Benefits

- Competitive salary DOE
- 21 days' annual leave increasing with extended service
- Pension contribution of up to 5% (after six months)
- Healthcare discount
- Staff discount
- Access to the company share scheme (after two years' service)
- Access to continuous training and development

Chadwicks Group believes in investing in their people and foster a welcoming, open work environment, as well as great development prospects, to enable employees to fulfil their potential.

The Role

As a Hire Fitter / Technician, you will maintain and service large and small plant, engines and electrical tools within a busy Hire Department.

Supporting the general day-to-day running of the department, you'll complete occasional on-site repairs and breakdowns, PAT test small fleet items and maintain and repair small tools.

In this varied and engaging role, you will work with the following machinery:

- Large plant such as mini excavators and dumpers, road compressors and vibrating rollers
- Small plant such as cement mixers, concrete power floats, plate compactors and poker vibrators
- Electrical tools including angle grinders, circular saws, hammer drills, breakers and sanders
- Engine types such as Honda four stroke petrol, Lister or Yammer four stroke diesel, Partner, Makita or Husqvarna petrol two stroke

About You

To be considered as a Hire Fitter / Technician, you will need:

- Comprehensive product knowledge with experience in the hire industry
- Proven experience in a busy hire department including maintaining and servicing equipment

Other organisations may call this role Plant Maintenance Technician, Repair & Maintenance Technician, Plant Mechanic, Plant Fitter, Equipment Maintenance Technician, Engineer, Plant Mechanic, or Machinery Maintenance Technician.

Webrecruit Ireland and Chadwicks Group are equal opportunities employers, value diversity and are strongly committed to providing equal employment opportunities for all employees and all applicants for employment. Equal opportunities are the only acceptable way to conduct business and we believe that the more inclusive our environments are, the better our work will be.

So, if you are ready for your next challenge as a Hire Fitter / Technician, please apply via the button shown. This vacancy is being advertised by Webrecruit Ireland Ltd. The services advertised by Webrecruit Ireland Ltd are those of an Employment Agency.