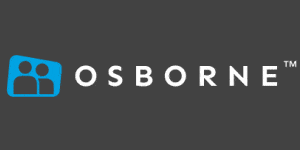 HR Business Partner - Osborne
Dublin, Dublin
Our client who is am leading construction based company in North Dublin is currently seeking a HR Business Partner to join their team on a permanent basis.
You will be responsible for managing all employee engagement processes within the organisation.
Responsibilities / KPI's:
Partnering with leaders on building talent strategies including engagement, retention, and development
Providing comprehensive HR partnership to specified leaders and their respective teams
Develop and deliver programs to align staff and managers to company values
Recruitment & Retention
Manage the Recruiter to ensure recruitment and selection activities meet strategic talent objectives and be the leader in the recruitment process for senior level positions
Partnering with managers to conduct and calibrate Talent Assessment and execute on specific follow-up actions related to talent transition, selection, movement, development or top talent retention
Dealing with all matters arising in the course of the complete employee life cycle
Performance Management & Training
Own the Performance Management Process at the organisation, ensure the process runs smoothly and with engagement from managers and staff
Review the Performance Management program, engage with managers on scoring and calibration, providing candid feedback and constructive coaching on an ongoing basis to managers and employees in order to help them progress most efficiently towards goals.
Develop programs for people management and leadership capability.
Develop and execute succession planning activities to engage and develop high potential talent.
Manage the delivery of the induction programme for new hires to the company.
Manage the process with line managers of monitoring the progress of new starters, tracking of probationary reviews etc.
Manage staff training and development with line managers to ensure staff have the correct skills and competencies to do their roles effectively.
General
Direct involvement in ER issues and processes such as redundancy, disciplinary, grievance and other internal investigations
Provision of support and advisory services on all HR related matters to all divisions/departments as well as individual employees
Development and implementation of relevant policies, procedures and standards for all divisions and departments, incl. relevant and timely updates to reflect changes of legislation, business operation, etc.
Working on various ad hoc HR projects including active involvement in processes of due diligence
Administration, incl. issuing Contracts of employment, reporting as required, maintenance of personnel files and various other records and databases, etc.
Other ad hoc duties as required
If you are interested in this role, Please contact Naomi Egan on 041-9865058 or naomi.egan@osborne.ie
If you are interested in finding out more about the above role and would like to be considered other suitable roles that we may have available for your skill set - please attach your CV via the link provided