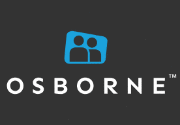 HR Generalist – People Development - Osborne
Louth, Louth
Our client is currently seeking a HR Generalist to join their team on a permanent basis. This is a new role to the team.
Information:
Responsibilities:
Manage training and development at all levels for the site.
Support a broad range of HR activities that will deliver the People Strategy.
Support the development and drive the implementation of the L&D Blueprint.
Generalist HR support to the site.
Management of annual training & development plans.
Collaborate with the managers to conduct training needs analysis and talent development programmes.
Deliver learning programmes to help achieve business objectives.
Promote L&D initiatives, services and resources.
Produce meaningful L&D metrics.
Work closely with Group HR Functions to deliver on the People Strategy.
Incorporate BTPD program into internal training programs.
Work closely with selected operations team on all areas of general HR support, disciplines, grievances, employee relations, recruitment needs, and performance.
Essentials:
5 years' experience in a HR Generalist role with experience in L&D, employee relations, communications, talent and development, resourcing, organisation design and change programmes
A Degree in HR (or related discipline)
Proven project management experience with excellent presentation skills
Proficiency in Microsoft Office
For More information on this role please Contact Sandra Martin on 041 9865058
Or alternatively you can apply through the link provided for the attention of Sandra Martin.