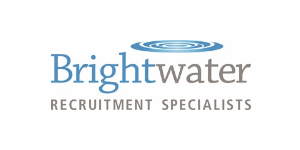 HR Generalist - Brightwater Recruitment Specialists
Dublin, Dublin
HR Job- HR Generalist
Our client, a leading law firm based in Dublin city centre has an opening for a HR Generalist to join their HR team on a maternity cover contract.
Primary Duties:
Management of the day to day administration of the HR Department, working closely with the HR Administrator to ensure a high level of HR service is delivered
Recruitment, proactively assist partners and managers with identifying and recommending appropriate hiring requirements, attending interviews and evaluating candidates
Payroll – coordination of the monthly payroll submission and approval process, ensuring deadlines are met and responding to queries as they arise
Onboarding and offboarding – oversight of the processes and ensure they run smoothly
Employee Relations - advising managers on company policy queries and employee relations issues. working in conjunction with HR Director to manage disciplinaries and grievance
Performance Management - assisting managers and staff on performance management issues and processes
Benefits – work with external providers and HR Director with regards to private medical, life assurance and pension to manage the annual renewal processes
Reward - advise and support employees on company benefits; benchmarking salary and benefits across the legal sector, and working with HR Director to support annual pay review process.
Wellbeing – drive and support the firms wellbeing strategy
Policy & procedures – assist with the implementation of new HR policies, procedures and processes; be proactive in ensuring all company policies and procedures are up to date in line with current employment law
Projects - collaborate and assist on projects in your office or on a global basis where required.
Knowledge, Skills and Experience
A minimum of 3 years' strong HR generalist experience working in a corporate or professional services environment
Third level qualification in HR or a related discipline
CIPD qualification is desirable
<b>For more details, please contact <a rel="nofollow" href="https://www.linkedin.com/in/aoifeodonovan1/ "="_blank">Aoife O'Donovan</a> on 01 662 1000 or <a rel="nofollow" href="mailto:a.o'donovan@brightwater.ie">a.o'donovan@brightwater.ie</a></b>