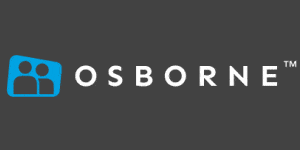 HR Generalist - Osborne
Dublin, Dublin
HR Generalist
This opportunity will provide the right candidate with the means to develop their skills in a standalone role. In this newly created position, you will work across all aspects of the company where you will be responsible for the implementation and success of HR policies and initiatives ensuring both are aligned with the objectives and needs of the business. You will partner closely with the management team being their main point of contact for all HR related matters. This position is instrumental in defining, measuring, and delivering the desired culture and creating a great place to work.
This a full time, permanent position located in North County Dublin.
Qualifications, Skills, and Experience
A relevant HR qualification with at least 3 years+ proven experience working in HR in a busy operational environment is essential.
Knowledge and experience in a fast paced and varied HR role requiring you to take charge of issues as they occur, previous experience in the FMCG sector is advantageous.
Experience in an HR administrative capacity and initiating, developing or maintaining manual and computerised HR related processes and system
Experience with employee engagement, employee insight, organisation effectiveness or culture is highly desirable
Experience of working in a dynamic business, undergoing change is essential for the success of this role
A confident team player who is also well capable of working independently and on his/her own initiative.
Proven ability to influence and build relationships with stakeholders at all levels.
Articulate with excellent communication, organisational and administrative skills.
Has the ability to transform proposals and ideas into practical reality
Proven track record of delivering and leading out on key HR projects including change programmes and Great Place to Work initiatives
Commercial acumen - with a clear understanding of the correlation between the commerciality of the organisation and the engagement of its employees.
For a confidential discussion please contact Aine Wallace on 01 638 4400 or email Hannah.moore@osborne.ie
If you are interested in finding out more about the above role and would like to be considered other suitable roles that we may have available for your skill set - please attach your CV via the link provided