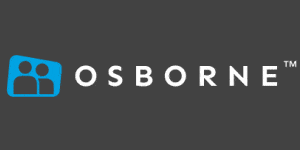 HR Generalist - Osborne
Meath, Meath
Our client who is am leading manufacturing company based in Drogheda is currently seeking a HR Generalist to join their team on a maternity leave contract. You will be responsible for managing all employee engagement processes within the organisation.
Responsibilities / KPI's:
Develops and coaches people leaders i.e. delivers People Management Training for best HR practices and advises managers on the terms and conditions of employment and share best practice with them
Establish an internal learning and development roadmap and select a learning platform for Group;
Monitor L&D metrics and iterate upon programs and courses for continuous improvement;
Deliver and evaluate in-house L&D programmes;
Manage the Graduate Programme;
Manages complex employee relations casework including dispute resolutions, disciplinaries, grievances, absence, retirement and redundancy;
Working with in-house recruitment team, supports the recruitment process and selection of right candidates for key positions;
Supports organizational transformation and change processes from HR prospective (including redundancies and TUPE transfers);
Ensures the latest HR policies are monitored, captured and reflected in the running of Group HR - including policies & processes;
Participates in the implementation of specific projects, procedures and guidelines to help align the workforce with the strategic goals of the organisation.
Support Admin as required. 
Skills/Experience
University degree or equivalent 
CIPD or equivalent HR certification
5+ years' experience as an independent HR BP role, with experience in instructional design and developing leadership learning content
Strategic and conceptual thinking: conceptualizing the future environment and providing others with a clear image of what needs to be done to ensure long term success; 
Change management: leads and manages changes;
Analytical, data driven, with well-articulated thoughts and strong influencing skills 
Proven track record of strong stakeholder management in a complex matrix organization 
Strong collaboration skills: proactively approaches immediate and extended team for solving problems or building new solutions. Listens to reflect and drives open collaborative environment. Able to work effectively in a multicultural team. 
Problem solving and innovation: introduce new or modified work processes to accomplish the most with the least overall expenditure of time and resources;
Decision making: taking calculated risk in complex, ambiguous or risky situations 
If you are interested in this position, Please forward your CV tonaomi.egan@osborne.ieor call 041-9865058
If you are interested in finding out more about the above role and would like to be considered other suitable roles that we may have available for your skill set - please attach your CV via the link provided