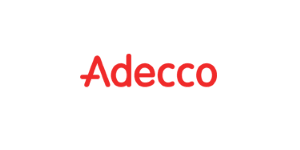 HR/Industrial Relations Consultant - Adecco Retail
Cork, Cork
ob Details:



Job Category: Recruitment and Industrial Relations Consultant
Company: Adecco Recruitment
Job Location: Grand Parade, Cork, County Cork, Ireland
Position: 1
Start date: 1 May 2020
Contract type: Permanent Full-time
Career level: Experienced Non-Managerial
Salary: 30,000 per annum
Hours per week: 39


In Adecco we are seeking a Human Resources and Industrial Relations Consultant to work in a busy recruitment office in Cork City Centre. The ideal candidate will also have a working knowledge of 3 languages, one of which being English.



The candidate must also have an understanding of agency work and be in a position to deal with grievances and queries from candidates where these arise in the course of their role. Knowledge of industrial relations, grievance procedures, and experience in dealing with workplace disputes would, therefore, be desirable for this role.



If you have previous recruitment experience, preferably experience with high volume recruitment then this could be the opportunity you have been looking for. This is an opportunity to work with some of the biggest brands in the market.



Essential Skills



Minimum Experience Required: 2 Years of recruitment consultant and or human resources experience

Experience in dealing with workplace disputes and industrial relations disputes

Experience in dealing with agency staff

Languages: Spanish C2-Master (Fluent), Italian C2-Master (Fluent), English C2-Master (Fluent)

Minimum Qualification: Level 7 (incl Diploma & Ordinary Bachelor Degree)



Desirable:

Experience in placing agency staff in customer service roles
Experience in placing staff in foreign language speaking roles including an ability to gauge the language skills and level of the candidate.
Ability Skills: Administration, Analytical, Communications, Customer Service
Competency Skills: Collaboration, Flexibility, Initiative, Teamwork
Specializing In: recruitment
Proximity Locator Distance: 20 Kilometres


Responsibilities:



*Managing the Adecco talent pool and attracting new candidates

*Source candidates from various social media platforms

*Build relationships with existing and new clients and develop a good understanding of the various multilingual roles within these companies

*Screen and interview candidates

*Arrange client interviews and manage candidate feedback

*Day to day recruitment administration



Skills Required: *English and 2 other languages (Spanish, Italian, French or Polish) *Previous high-volume recruitment experience *Previous experience working to KPI's and targets

*Excellent communication and organizational skills



Adecco is the world's largest HR/Recruitment business and the flagship Adecco Cork branch is highly respected by leading businesses with a passionate team. In return you will benefit from world-class training within a very supportive learning environment You will also be given a clear and achievable career path when you start with Adecco giving you opportunities to develop and grow within the Adecco Group both in Ireland and Internationally.
€30,000.00 - €35,000.00 per year