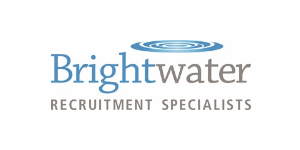 HR Manager - Brightwater Recruitment Specialists
Dublin, Dublin
HR Job- HR Manager
Our client, a leading law firm based in Dublin City Centre has an opening for a HR Manager to join their HR team.
Job overview:
Reporting to and supporting the current Director of Human Resources, who reports to the Managing Partner, the HR Manager will provide a total people solution to the business through comprehensive and varying HR practices. The role will involve developing close working relationships with the other Heads of Departments in Business Services, the Practice Group Leaders and Partners to gain commercial understanding of their people requirements.
Primary Responsibilities:
Provide Partners and managers with advice and guidance on best practice for all day to day related HR matters.
Timely handling of all employee relation matters, ensuring correct disciplinary and grievance matters are handled sensitively and appropriately, adhering to the cultural norms and existing procedures.
Implement the performance appraisal process, ensuring that all partners and managers as well as employees are trained, supported, and counselled throughout the process.
Assist in designing all HR Policies and Procedures, Staff Handbook, and new hire induction programme, ensuring they are widely communicated, compliant and inclusive.
Working with Partners and Heads of department to understand the talent needs, liaising with the recruitment team as necessary to ensure that the right talent and capabilities are in place.
With the recruitment team, manage the on-boarding process for new starters ensuring a positive introduction to the firm.
Ensure all contracts are monitored, probationary periods are reviewed, and any employment changes, terms or modifications are communicated both verbally and in writing to the individuals involved in a careful and supportive manner.
Liaise frequently with the Accounts and Payroll department.
Act as point of contact for business services and paralegal staff queries and requests. This includes exit interviews, general queries, policy queries, family leave support and secondment support.
Work closely with the marketing department on all tenders and submissions requiring HR input and with the Head of Risk on supplier documents.
Liaise frequently with the other members of the HR team. Provide support and guidance to others on the handling of challenging situations. Implement changes in HR policies and procedures as required.
As a member of the HR team lead plans to encourage staff engagement, create and implement long and short-term incentive programmes.
Experience, Skills & Knowledge
A minimum of 8 years' experience working and managing in a similar dynamic environment and directly responsible to management will be a necessity.
Demonstrable ability to influence senior leaders in a professional services/consulting environment – building, nurturing, and creating strong, productive, and resilient relationships at all levels and across functions.
Experienced in navigating complex and challenging situations - able to analyse and problem-solve both operational and strategic issues through a diplomatic, pragmatic, and commercially sound approach.
<b>For more details, please contact <a rel="nofollow" href="https://www.linkedin.com/in/aoifeodonovan1/ "="_blank">Aoife O'Donovan</a> on 01 662 1000 or <a rel="nofollow" href="mailto:a.o'donovan@brightwater.ie">a.o'donovan@brightwater.ie</a></b>