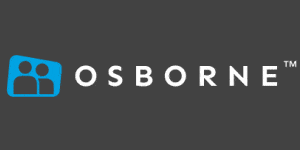 HR Recruiter - Osborne
Monaghan, Monaghan
Our client in Co. Monaghan is looking for a HR Recruiter to join their team. They are open to a permanent or part time position.
Salary: 
Recruitment Job Purpose:
Assessing the skills, experience, and qualifications of potential job applicants and inviting suitable candidates to become part of the business.
Recruitment Job Duties:
Receiving requests from the human resources department for new job availability
Creating job postings and putting them up online
Advertising job availability through online channels and other media
Browsing social networking sites like LinkedIn for suitable job profiles with required skills
Attending job fairs and other events and searching for talent
Communicating by phone, email, and in person with job candidates to figure out things like availability and hiring timelines
Interviewing potential job candidates
Performing other assessments of job candidates' skills, such as by giving a written test or hiring for a trial period, etc.
Reading resumes/CVs, job applications, and cover letters and creating a mental picture of the applicant
Judging applicants based on knowledge, skills, abilities, and other characteristics
Reaching out to a number of applicants large enough to guarantee a more than satisfactory hire after interviewing
Networking with industry professionals and employment agencies who may know suitable candidates
Writing offer letters and participating in negotiation over salary and job duties
Recruitment Skills and Qualifications:
Interviewing, Eye For Talent, Assessment, Communication, Timeliness, Attention to Detail, Good Judge of Character, HR, Job Analysis, Negotiation, Networking
If you are interested in finding out more about the above role and would like to be considered for other suitable roles that Osborne may have available for your skill set, please attach your CV via the link provided.
For more information please apply through the link provided for the attention of Sandra Martin or call Osborne Recruitment on 041 98 65058
For more information on all of our current jobs visit www.osborne.ie