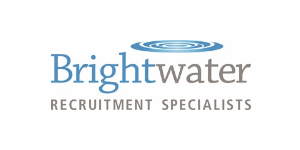 IAM Business Analyst (Daily Rate Contract) - Brightwater Recruitment Specialists
Cork, Cork
IAM Business Analyst
Please note as this is a daily rate contract role, you must be legally eligible to work in Ireland.
Daily Rate: Up to €500 daily.
Our client's Business Operations team based in Cork, Ireland require an expererienced IAM Business Analyst to support readiness for the roll out of the NextGen IdM tool (SailPoint) cross their EMEA business. This is a 12 month contract based onsite in their Cork offices. Supervision will be provided by the EMEA Business Operations Lead, also based in the Cork office. The scope of work is detailed in the Responsibilities section below.
Responsibilities:
• The methodology and technology used to plan through implement Identity Governance and Administration (IGA) and Identity and Access Management (IAM) systems
• Application to IAM integration as well as User Migration in a phased methodology
• Document phases of the project as well as identify and document the deliverables
• Development and Requirement documentation of IGA/IAM
• Educate the project participants in their roles and responsibilities for IAM
• Role identification and access assignment (Partnership with RBAC Team)
• Identify and Document Segregation of Duties Scenarios and compose applicable access control rules (Partnership w/RBAC and Compliance/Legal Teams)
• Discuss Business Applications with Business Owners with a focus on Access Control requirements
• Discuss Applications with Application Owners with a focus on Access Control requirements
• Discuss Applicable Regulations with Compliance to identify access control requirements
• Identify Access Control Requirements of the Business
• Advise customer about IGA/IAM aspects of the implementation and ongoing operation.
• Deliver and discuss deliverables with customer
• Solicit feedback and coordinate delivery of feedback to various teams
Required experience and skills:
• IGA Products (i.e. Gimalto, BeyondTrust, OIM, SailPoint IdentityIQ)
• Access Management Products (CA SiteMinder, AAD/ADFS)
• Directory Services Products (i.e. Microsoft ActiveDirectory, Oracle Directory)
Desired experience and skills:
Excellent written and verbal communication skills.
Education:
Relevant College Degree or equivalent experience
Status:
EU Citizen or EU Person required.
€450.00 - €500.00 /per day