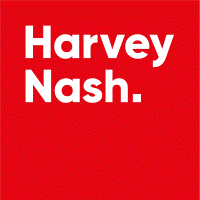 Implementation Manager - Financial Services - Harvey Nash Ireland
Dublin City Centre, Dublin

We are currently seeking an Implementation Manager to join the team of our client, a multinational Financial Services group. Our client is a leading player in world class investment solutions and this is a great opportunity to join this global team.

The Service Implementation Team is the focal point of internal stakeholders across several departments, acting as first and last point of contact throughout the end to end fund implementation process.

Responsibilities:

Project manage implementation of new products working with various internal stakeholders such as portfolio managers, product specialists, operations teams and also external vendors such as custodian banks.
Identification, monitoring and tracking of risks and issues utilising fundamental project management tools.
Provide clear, concise project communication both written and verbal to relevant stakeholders and sponsors.
Forge strong relationships with internal stakeholders and have the ability to balance multiple product launches, re-purpose, and /or mergers.
Represent the team as required, both internally and externally.
Hold operational responsibility for all decisions and outcomes produced by the team for your areas.
Who you are:
Experienced in the Investment Management world, particularly having a strong understanding of the end to end business activities and how they fit in to the bigger picture.
Experienced in new business implementations or transitions.
Strong project management skills.
Strong decision-making skills who also takes ownership for delivery.
Risk aware and able to plan and measure mitigation against identified risk.
Self-motivated and responsive to a constantly changing environment.

If you feel you match the above criteria please apply below or send your CV directly to

leigh.sherling@harveynash.ie