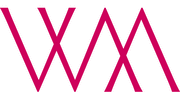 Indirect Tax Specialist - Wallace Myers
Dublin, Dublin
My client is looking for a qualified Indirect Tax specialist equipped with the knowledge to ensure proper use of all indirect taxes under regulation. Includes day to day assignments, as well as the tasks listed below:
Roles & Responsibilities:
People:
Manage VAT analysts reporting to you

Provide training, mid year reviews, and development plans for those reporting to you

Conduct meetings with each individual VAT analyst that reports to you

Assist and grow knowledge of VAT analysts

Assist in interviewing processes when needed
Process:
Complete and file VAT returns on time under regulation

Oversee that VAT analysts complete assignment on time

Control the tax process from start to finish

Identify and help solve problems that occur during the tax process

Lead different process and system improvement projects

Support any other required reporting requests as needed
Manage Risk:
Control errors immediately to keep regulations during the tax process
Provide audit support when requested
Lead when/if VAT errors occur financially or within the system
Control all tax audities or requests timely and professionally
Consultancy:
Provide VAT advice across different business units in different countries
Develop relationships across Europe via consultancy and advice given
Systems:
Oversee VAT changes and be in control of and document possible system changes that occur
Ensure all reporting and informational tools of the company are accessible at all times
General
Be very flexible within your role
Be of assistance at all times, and promote assistance to others as well
Qualifications:
3-5 years of experience with VAT
Advantageous to have some sort of tax qualification and/or notable work experience
Advantageous to have Big 4 experience and/or Indirect Tax Specialist experience
Firm understanding of VAT legislation and regulation
Robust communication and interpersonal skills
Advantageous to have foreign language skills
About Wallace Myers International | Recruitment Agency
Wallace Myers International is a specialist recruitment agency headquartered in Dublin 2, Ireland. We are the staffing experts of choice for businesses and organisations seeking staffing solutions of the highest calibre. We are the market leaders in professional recruitment and lead the way in Retail, Pharmacy, Accountancy, Financial Services, HR, Business Support, Construction & Property, Marketing & Sales, Hospitality, Technology.
Privacy Policy
By applying for this role not only will your application be considered for this position but your details will be stored in our database and may be considered for similar future positions that may arise. This means that the personal data contained in your application and provided to Wallace Myers International as part of the application process may be retained by us following your application and that you hereby agree to that. If you do not wish to be considered for future roles or receive occasional emails with salary trends and industry trends from our marketing team, please let us know and we will respect your request. To view our privacy policy and contact details log on to www.wallacemyers.ie/privacy-policy
€50,000.00 - €60,000.00 per year