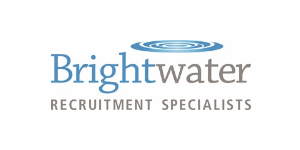 Information Security Consultant - Brightwater Recruitment Specialists
Dublin, Dublin
I am seeking an Information Security Consultant to manage information security, IT and compliance risks to support business goals. This will involve working with their vendors and internals teams to ensure security compliance. You will be provided with guidance and training to facilitate your development within this role.
Responsibilities:
Consultancy on projects and services for effective risk mitigation and control implementation
Apply and support IT security, risk and compliance technologies
Review and support requests for vendor security due diligence assessments
Assist with complex projects to identify business and technical security requirements, design security controls and test their effectiveness
Assess operational risks and perform IT risk assessments within the organization
Assist coordination and implementation of appropriate IT governance, metrics collection, and reporting capabilities
Enable compliance with IT-related policies and regulatory requirements; develop and support plans to remediate compliance gaps
Track timely closure of identified control gaps and support action owners during issue remediation
Provide input to improve efficiency and effectiveness of IT Security Governance Services and Group Information Security processes.
Requirements:
Experience of providing consultancy support to projects or business team, or of operating within an associated field such as IT, information security, risk and/or compliance
Relevant degree or diploma programme of study
Knowledge of information and/or IT risk management standards and disciplines would be an advantage; particularly control frameworks such as ISO 27000 series, NIST's Cybersecurity Framework and SANS Critical Security Controls
Experience with Security Assessments and assessing Cloud infrastructure
Security accreditations (such as CISA, CISM, CISSP or ITIL) would be an advantage
Ability to understand and interpret architectural diagrams
Excellent communication skills, being able to take part in meetings and provide expert advice
Good listening and questioning skills
Proven ability to succeed in collaborative work environments and build relationships
For more details, please contact Ian Donnelly on 01 662 1000 or apply below: