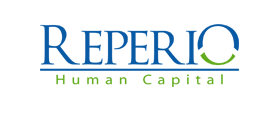 Information Security Operations Manager - Dublin - Reperio Human Capital Ltd
Dublin, Dublin
Information Security Operations Manager - Dublin
Salary €60-80,000 DOE, training, bonus, benefits

My client is a large global player and has a strong presence on the stock exchange. They have offices across the globe and employ over 75,000 people. Over the last two years they have grown a strong cyber team in Dublin and again are looking to add talented individuals.

A fantastic opportunity to work in a global company that values the importance of information security. You will have a great attitude, work ethic, team players and continually strive to be the best.

Job Description

This opening is for a Information Security Operations Manager based in the Dublin. You will be assisting the CISO in the tactical and strategic delivery of the company's information security programme across the globe and you will be required to identify and implement solutions to information security issues and process inefficiencies

You will be co ordinating the daily security operational activities for the company that will include threat intelligence, data leakage and on site monitoring. You will be an experienced cyber security professional with a background in IT & Risk.

As an Information Security Operations Manager you will:

Manage the information security practice by analysing daily activity
Continuously review the threat intelligence reports and report on relevant events
Provide risk & vulnerability assessments
Work with the incident response teams and project leaders
Enhance the existing security posture of the company infrastructure
Monitor issues and action plans
As an Information Security Operations Manager you will:
3-5 years in a similar type role
CISSP, CCSP, CISA, CISM, GCIH, GIAC (SANS), CCNP or CCIE and / or other relevant security/Network type engineering certifications
Linux and Windows knowledge
Experience with endpoint Security Solutions and Network Security tools
Understanding of Risk Management frameworks (CoBIT, ISO, PCI DSS etc)
Vulnerability Management & Pen Testing
Cryptographic controls public/private keys, PKI, etc
Networking and web related protocols TCP, IPSEC, HTTP, REST API basics
Experience deploying solutions in a SaaS environment

If you are looking for your next career move I would like to hear from you. This is a fantastic opportunity for you to develop further and be allowed the freedom to push the boundaries of information security.

Please apply online today or contact John James Baird at Reperio Human Capital on 015713000

Reperio Human Capital Limited acts as an Employment Agency and an Employment Business.

€60,000.00 - €80,000.00 per year