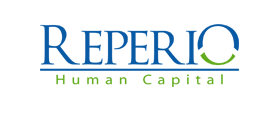 Information Systems and Security Audit Consultant - Reperio Human Capital Ltd
Limerick, Limerick

Information Systems and Security Audit Consultant

This client is a global business a multi-billion-dollar corporation. To stay strong and secure, it's vital to have a robust audit and risk assessment of our financial and operational practices. That's where our Internal Audit professionals come in. Preparing independent audit plans, conducting internal reviews and establishing audit criteria, they ensure full compliance with legislatively mandated initiatives including Sarbanes-Oxley. Auditing the activities of diverse departments, reporting the results to leadership and the Audit committee and recommending controls if appropriate this dedicated team makes sure that our organization is a fully compliant success.

Responsibilities:

Support the project planning within the companies infrastructure, security and IT general controls
Auditing an other influencing activities of infrastructure technologies and security processes
Review technologies including internet, cloud, security, firewalls and Windows Server
Increasing knowledge of auditing, business, products and company information
Draft audit reports by gathering support for potential issues and recommend solutions
Advise and influence a team of technical auditors by providing technical support and advice to internal audits, IT risks and controls and provide guidance and training opportunities

Requirements:

Degree in finance, IT, computer science or engineering
8 years experience in IT, hardware or software, IT audit and IT security
Travel requirements domestically and internationally for 2-3 week periods up to 30% of the year

Desired Requirements:

Certifications such as CISA, CIA, CISSP,GIAC, MCSE or CCNA
Strong knowledge of COBIT and ISO27000
Reperio Human Capital Limited acts as an Employment Agency and an Employment Business.
£55,000.00 - £55,000.00 per year