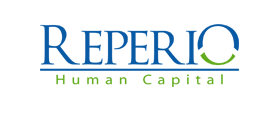 Information Technology Auditor (IT) - Dublin - Reperio Human Capital Ltd
Dublin, Dublin

Information Technology (IT) Auditor- Dublin

€60-75,000 DOE with benefits

Languages are highly sought after German/Dutch/French

One of Ireland's leading companies based in Dublin are currently seeking to add to their team by hiring a Senior Internal IT Auditor. The client, a large global player has a strong presence on the stock exchange and globally employee over 75,000 people.

The IT Auditor will join the Group Internal Audit team which are responsible for assessing the operational and financial risk management and controls of the company and will help the business achieve better efficiency, performance and growth.

As an IT Auditor you will be giving a unique and excellent opportunity for professional development, in addition to broad experience within the companies and cultures across the Group.

They are looking a personable candidate that can work with multiple individuals across the compliance, risk and audit teams. You will utilise your technical and relationship management skills to build relationships which will provide assurance to key stakeholders who place significant value on the reviews conducted by the Audit function.

More specifically the IT Auditors will have experience in - MS ERP Applications (NAV / AX) or Network / IT Systems Security professional

Benefits - Relocation, Bonus, Health, Pension, Discounts, Holidays

IT Auditor Requirements:
Experience of controls testing and/or Internal Auditing is a key requirement
Professional Certification such as CISM, CISA, CIA etc
Bachelors degree in technology or computer science
SOX control experience
Sound knowledge of current internal audit standards and regulatory environment.
Strong judgment and influencing skills
Liaise with operating company IT / Group management to build strong and lasting relationships
Capacity to meet deadlines while maintaining quality standards and effective time management
Strongly self-motivated, takes initiative, drives to completion and focused on outcomes
Ability to communicate effectively in German, Ducth or French

This is a fantastic opportunity for an ambitious person that is really looking to develop their career in with a leader in the Irish community.

For more information on the IT Auditor role please contact John James Baird at Reperio Human Capital on 015713000.

Key Words - Ireland, Audit, Security, ISO, SOX, CISA, CISM, Data Protection, IAM, ITIL, COBIT, Audit, Compliance, Risk, Governance

Reperio Human Capital Limited acts as an Employment Agency and an Employment Business.

€60,000.00 - €75,000.00 per year