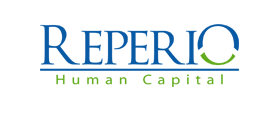 Infrastructure Engineer - Linux/AWS - Reperio Human Capital Ltd
Carlow, Carlow
Infrastructure Engineer - Linux/AWS

I have a really exciting role for an infrastructure engineer with a Fortune 500 company who are expanding their Carlow based technical team.

The infrastructure team are responsible for the installation, configuration and maintenance of a wide variety of different infrastructure technologies in my clients enterprise environment. You'll work on a lot of large scale projects whilst also providing second level support to their global operations team. This role will be given a great deal of responsibility and whilst you will have both a local and global support team, this position won't suit someone who can't go and work off their own initiative.

Desired Skills/Experience:

(It is not essential for you to have worked with every single technology listed below, but you will need to be able to show evidence of being able to quickly learn and pick up new technologies)

Bachelor's degree in computer science or relevant industry experience
Strong AWS experience is essential
Strong Linux engineering skills
Ideally some Windows experience also
Hands on experience with puppet and ansible
Strong Jenkins skills
Networking
Excellent troubleshooting skills

If you'd be interested in making an application, send across your CV immediately or contact Adam Whitehurst at Reperio for more information.

Reperio Human Capital acts as an Employment Agency and an Employment Business.

50,000 - 60,000 per year
Bonus