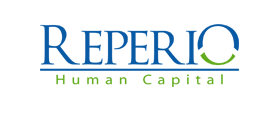 Infrastructure Project Manager - South East (DRC) - Reperio Human Capital Ltd
Kilkenny, Kilkenny
Infrastructure Project Manager - 12 Month Contract, South East
Contract Infrastructure Project Manager
12 Month Daily Rate
Infrastructure Technologies, Hardware/Software/Upgrades/Migrations
Commutable Location - Kilkenny, Tipperary, Waterford, Wexford

As this organization looks at a strong period of transformation, they require an Infrastructure Project Manager to lead on multiple hardware-based projects. As Project Manager, you will be responsible for mainframe upgrades, Kofax renewal, Genesys workspace, and chat upgrade. This is an initial 12-month daily rate contract.

Key Accountabilities:

Taking responsibility for the definition, documentation, and completion of large complex infrastructure projects through managing stakeholders
Initiate and maintain strong internal and external networks in order to complete projects
Identify, assess and manage risks
Lead the project change management process
Must-Have:
Solid experience as an Infrastructure Project Manager
Experience with end to end PM work, capable of preparing business cases, feasibilities, convening PCGs etc.
Attention to detail for project reporting and finances
Excellent communication, facilitation and influencing skills
Strong risk management experience
Must have relevant PM qualification(s)

Remuneration:

€450 per day

For more information contact Scott Hool confidentially on +353 1 571 3000 or email your CV to

s.hool@reperiohc.com



I specialize in recruiting for Project Managers and Business Analysts, if you wish to discuss this or other opportunities, please feel free to contact me.

Reperio Human Capital acts as an Employment Agency and an Employment Business.