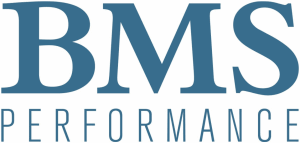 Injection Moulding Engineer - Galway - BMS
Galway, Galway

Injection Moulding Engineer - Galway

Brilliant opportunity to work for an Irish manufacturer of medical devices in Galway who are seeking an Injection Moulding Engineer in Galway.

Company:
Fantastic opportunity to work for an Irish manufacturer of a variety of medical devices as well as cardiovascular and bio-absorbable tools for the medical device industry. Working with some of Ireland's leading medical companies, this client is at the forefront of innovation and dedication to quality making them a well-known name in the market. Boasting turnover in the millions, and established for several decades, this company has long developed their approach to providing the perfect product being involved in all aspects of the process from design to prototype and finally manufacture. They are seeking an injection moulding engineer to join their successful team in Galway providing the chance to work in the medical device industry with an attractive package and excellent progression opportunities.

Role:
The successful Injection Moulding Engineer based in Galway will be tasked with the following:

Tasked with the evaluation of the injection moulding process, with a focus on continuous improvement efforts and evaluation of these efforts and the costs, wastage, etc. of such.
Involved in management of process design and adjustments, as well as machine adjustments when necessary throughout manufacture for new moulds.
Validate new processes and carry out tests for such when new moulds are introduced or transferred into production.
Ensures all moulding machines and ancillary equipment are working correctly and report any problems.
Act as a point of contact for support and technical advice in relation to the injection moulding process, such as troubleshooting and hands-on support.
Compliance to all Environmental, Health and Safety requirements training, and regulations and to all local site company policies, procedures and corporate policies.



Person:

We are looking to speak with those who have several years' experience in a similar role, who ideally have exposure to the medical device industry.

Relevant engineering qualification/trade e.g. mechanical engineering, polymer engineering, etc.
Strong knowledge of injection moulding equipment and processes is required.
Knowledge of mould tooling, tooling materials and validation processes is needed.
Prior experience within a medical device environment or similar is desired.
Several years' experience in a manufacturing environment is required.
Package:
Salary: €50-60k (DOE)
Benefits Negotiable

Location: Galway

BMS Performance specialises in recruiting Engineering professionals, nationally. We'll enable you to develop your career. At the heart of our approach is listening. Getting to know you, your skills, experiences and most importantly what you want from your career.

We recruit within the Industrial, Manufacturing, Construction, IT, Engineering, and Corporate markets.

Call Abigail to discuss further or to arrange an immediate interview!!
We have many other roles available so feel free to contact us to discuss how we can help you!

50,000 - 60,000 per year
Negotiable