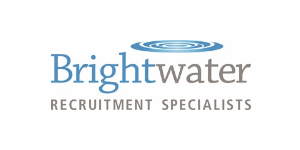 Innovations Project Manager (Food) - BRIGHTWATER SELECTION (CORK) LIMITED
Cork, Cork
Innovations Project Manager (Food)  
An exciting opportunity has arisen within the R&D Department of a globally recognised Food & Beverages organisation Innovation Project Manager.
Reporting to the R&D Director, this role will lead and develop a team of food scientists to continue to explore and expand a range of specialist food products.
Working in conjunction with Marketing/Sales to identify new ingredient opportunities in the marketplace. you will develop /design/support customer value propositions to meet and fulfil identified market opportunities. 
The role offers you the opportunity to approach this objective in an innovative way, bringing in new ideas, working with new scientific technologies and advancements and providing scientific evidence to support the promotion of advanced ingredients in the marketplace.
Success will be evident by business growth!
The successful applicant will be able to demonstrate experience from within ingredients market sector.
An outline of your experience of enzymology, fermentation, formulation, nutritional expertise, portfolio management and team leadership is expected, and will ensure a personal response.   
Key Aspects of the Role
-        Develop new innovative advanced ingredients in close conjunction with Marketing and business development functions
-        Proactively develop relationships with existing and new customer's to identify technical business opportunities
-        Proactively work with existing external academic collaborations and develop and advance new relationships
-        Build capability and capacity in scientific supporting evidence and applications to promote of ingredients in the marketplace.
-        Develop and manage prioritised R&D projects
-        Source the most suitable raw materials for the project – bearing in mind functionality, taste, legislation, costs, reliability
-        Identify new technologies to bring innovation to the commercial team and facilitate IP generation where relevant.
-        Develop and source new ideas to populate innovation pipeline for Market & Technical Assessment.
-        Participate in strategic discussions and delivery of Strategic objections.
-        Stimulate and encourage an innovate approach to your project work and team input.
-        Take a hands-on approach to drive the successful delivery of projects, ensuring internal and external stakeholders are kept abreast of timescales, critical paths and progress through regular presentations and meetings
-        To attend relevant training courses and exhibitions.
Key Expertise & Skillsets Required
-        Science based qualification preferably to post graduate level. (Food Technology, Food science, Food nutrition or equivalent.)
-        5-10 years relevant technical experience in a value added high-end nutrition industry. Dairy, Pharmaceutical, Infant, clinical or FMCG
-        Enzyme and fermentation expertise a significant advantage
-        Managing internal teams and external suppliers in area of new product development
-        Sensory expertise an advantage
-        Excellent communication and presentation skills particularly in the technical arena to scientific and non-scientific audiences
-        Excellent influencing skills
-        Track record of delivery of Programme and project management
-        Excellent report writing and presentation skills
-        Pro-active and self-driven personality
Interested candidates who fulfill the above requirements should forward a copy of their current CV to Andrew Rowley at Brightwater Specialist Recruitment via the link below or call Andrew on +353 21 422 1000 for a confidential discussion about this and other similar opportunities.