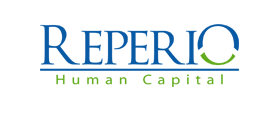 Inside Sales Executive, Cyber-security - Galway - Reperio Human Capital Ltd
Galway, Galway

My client provides market-leading cyber-security solutions to the Networking side of businesses, SME & Enterprise alike.

The successful candidate will be responsible for delivery of effective and consistent outbound calls. This role is predominantly cold-calling, with the odd pre-qualified, warm lead.
The company plays an important role in the security and rigidity of commercial network operations.

This role will be targeting the SME & Enterprise markets in Ireland. Prospecting for new business, qualifying the opportunity, presenting the value proposition and closing the sale. The full sales cycle.

Responsibilities:

Delivery of all company sales targets & KPI's (#calls, #Decision makers, conversion ratios etc)
Qualifying leads and referrals.
Maintain relationships with allocated partner channels
Updating CRM with all information received from Customers.
Undertake specific marketing/training tasks and projects as directed by senior management.
Requirements:
Proven track record in an inside sales role exceeding targets with a minimum of 12 months experience is desirable
Excellent interpersonal and communication skills with the ability to work in a team.
Excellent planning and organisational skills
A desire to develop in the role by engaging in training and accepting feedback from management.
Strong negotiation and objection handling skills.
Good IT skills with knowledge of MS Office, in-house databases, the Internet and able to analyse information.
Be able to work in a fast-paced, phone-based environment.
Have a friendly and professional Telephone Manner.
Confident, self-motivated, competitive and assertive.
Reperio Human Capital Limited acts as an Employment Agency and an Employment Business.
€25,000.00 - €30,000.00 per year
Uncapped commission