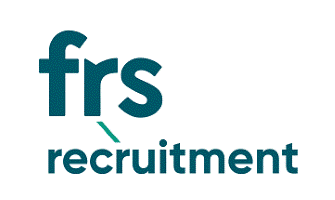 Installation Technician - FRS Recruitment
Dublin, Dublin

Installation Technician

Role Location: Flexibility on any location within Leinster.

Role Type: Permanent Role with vehicle


This position will expose the candidate to many aspects of SCADA and Instrumentation technology. Our client are a technology based company providing industry solutions in scada, telemetry and radio/wireless communications.The candidate should possess excellent customer facing skills, and work well under pressure, demonstrating a professional manner, with an ability to identify and focus on customer needs, during the deployment and ongoing support of the employer's solutions. We are looking to speak with installation or instrumentation technicians that are looking for a move at the moment.

Responsibilities:

* Perform technical support duties, including product configuration and troubleshooting of customer issues.
* Installation of the client's products to a very high level of quality, to budget and on time.
* Follow manufactures guidelines for installation and maintenance of equipment supplied
* Adherence to Method Statements and Risk Assessments
* Wearing of required PPE at all times
* Obtain customer sign off of installations
* Resolution of general maintenance incidents in a timely fashion, either remotely or on site
* Build and maintain excellent working relationships with Customers.
* Work as part of a team and also on own initiative

Technical Skills
* Minimum of 2 experience in installation of instrumentation and electrical products
* External customer management experience.
Interpersonal Skills
* Well developed formal and oral communication and reporting Skills to all levels in a organisation
* Good "relationship" and people-management skills
* Highly organised work approach within a multi-tasking environment
* Ability to find inventive solutions, and to lead/steer discussions to deliver win-win scenarios
* Ability to remain calm and focused under pressure
* Commercially aware
* A proven ability to influence internal and external customers.
.
Essential Technical Experience
* Safepass accredited
* PLC installation and verification experience - desirable
* Full Drivers License
* Considerable knowledge of methods, practices, techniques and equipment related to the calibration of instruments, controls and gauges used within the Water Industry
* Considerable knowledge of electrical and electronic devices, such as circuits, switches, breakers, wiring, and of safety precautions and hazards related to electricity.