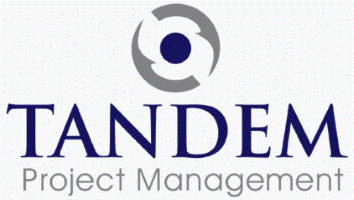 Instrumentation & Controls Engineer - Tandem Project Management
Carlow, Carlow
Summary:
My client is a globally recognized pharmaceutical manure with an exciting opportunity for an experienced E&I Engineer to join their Carlow site. As the Instrumentation & Controls Engineer, you will perform an integral role in the development of the drug product facility. In this role, you will take ownership for the site Instrumentation & Control systems on site.

Responsibilities:

Provide leadership, cross functional support and technical expertise, maintenance and manage their operation through design, construction, validation, start-up and commercial manufacturing.
Ensure that objectives are effectively achieved, consistent with site requirements to ensure compliance, safety and reliable supply to our customers.
Collaborate across functions, supporting, coaching and facilitating project sub-teams. Together, this dynamic group will meet the required project schedule milestones, in accordance with the applicable standards for Quality and EHS compliance.
Responsible for delivery of schedule milestones throughout project duration.
Collaborate and work cross functionally to develop and deliver on all aspects of the project through URS, FAT, SAT, IC, OC, IQ, OQ, PPQ and commercialization to meet schedule milestones.
Driving operational and technical excellence to deliver all components of a stable support utility (I&C) equipment portfolio supporting PPQ, facility start-up and commercial supply, supported by a flexible, collaborative, multi-skilled teamwork environment.
Assist with the design and operationalisation of a successful IUFT that delivers right-first-time Instrumentation & Controls equipment to achieve production requirements.
Comply with the current Manufacturing Division, Quality and EHS Management System requirements, as relevant to the project and commercial operations.
PLC Programming of Siemens S7 300 / 1200 / 1500, Win CC including Profibus and Profinet communications.
Setting up Drives including Mitsubishi, Siemens and Control Techniques.
Expected travel – 20%.
Qualifications & Experience:
Degree qualified in Engineering or related subject.
3 + years of related work experience in a GMP manufacturing environment or equivalent.
Expertise of Instrumentation and control devices including PLC control.
Expertise in Calibration systems/Programs (Procal).
Experience of Laboratory Analytical equipment and Utilities Systems are an advantage.
SME in Instrumentation & Control systems (such as, but not limited to Instrumentation, QBMS/NQBMS, Delta-V, SCADA, APC, DCS, PLCs, Calibration, Energy, etc.).