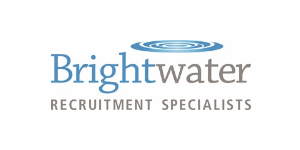 Insurance product specialist - Brightwater Recruitment Specialists
Dublin, Dublin Dublin
Job Purpose
Reporting to the Head of Corporate services, you will assist with the management and development of the Corporate services business. You will demonstrate expert knowledge in the area of product proposition and development and will be a key support during the process of winning propositions for our clients and partners.
Ideally the right candidate will have previous experience in / with
• Employee Benefit and Group Risk experience
• Proposition Management experience
• Strong analytical skills
• Ability to communicate complex ideas to target audience in non-technical terms
• Managing and producing Financial Services marketing and product literature
Main Accountabilities
Research
• Review and compare competitors' products and solutions
• Identify, analyse and summarise clients' and partners' needs and requirements trends
• Monitor industry and country developments including market shares
Proposition Management
• Assess threats and opportunities
• Propose market segmentation
• Drive what we offer, to who, at what price and how
• Lead & coordinate new proposition & variations delivery
• Answer proposition questions and direct requests to the relevant technical areas
• Support the sales team in educating partners and intermediaries on our solutions
• Deliver training internally
• Create & Maintain Product and Marketing Literature
• Lead and coordinate the production of all products touchpoints
• Ensure that the literature is in line with the proposition, sales, servicing and Legal & Tax requirements
• Draft and update product and marketing literature (Terms & Conditions, Application Forms, Policy Schedule and regulatory pre-contractual documentation, Case Studies, Brochure, Digital Content, Servicing documentation)
• Requests content from other teams when required i.e. Legal & Regulatory, product & pricing role
• Obtain feedback and sign-off from other teams
• Direct designers for setting and creative in coordination with the marketing team
• QA final versions
Project Management / Business Lead
• Take project management or business lead responsibility for some product or proposition development
• Produce reporting
• Manage stakeholders
• Direct and escalate business design decisions
Required / Desirable Qualifications and Experience
• Individual with at least 5-7 years' relevant / specialized Group Risk experience • Degree in business, marketing, financial services or insurance • Excellent IT skills, MS Excel in particular.
• Experience of market analysis, customer research and distribution management would be an advantage.
• Experience in a cross-border insurance environment would be desirable.
€60,000.00 - €75,000.00 per year