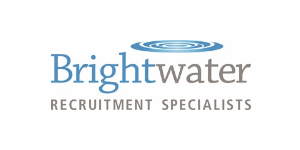 Insurance sales Manager - Brightwater Recruitment Specialists
Dublin, Dublin Dublin
Insurance call centre sales manager:
We are looking for a sales manager / insurance specialist with Private Motor, Home and Commercial insurance - Call Centre experience. Have you worked with multiple teams (trading, operations, product manager, marketing), managed sales processes and set out sales action plans in order to achieve sales targets?
Job summary
Manage the multiple teams in order to achieve new business and renewals targets for the Direct Call centre inbound and outbound. Strategize, coordinate and lead the activities for the Ireland Call Centre Sales and renewals budgets.
Key Responsibilities
Achieve target objectives for both New Business and Renewals.

Responsible for the Sales and renewals acquisition cost in every process.

Define the Action plan, sales processes and tools to ensure the processes, the ways of working and the objectives are achieved.

Define the Sales plan and their targets for each of the Direct Sales and Renewals processes

Manage our customer advice sales team.

Define the sales and renewal scripting for all the direct products - Private Motor, Home and Commercial

Define and control the incentive model for each sales and renewal process

Coordinate collaboration and teamwork with the areas that directly impact on the achievement of the established business objectives: trading, operations, product manager, marketing, etc.

Define and monitor the Direct Sales and renewals performance quality in order to assure the sales compliance and to improve the business results
Qualifications
CIP (Insurance institute of Ireland) essential
Knowledge & Experience
At least 3 years in a position of similar responsibility or 5 years managing Sales teams
Strong technical knowledge of Sales Methodology, Call Centre operation and Sales Tools
Competencies
Highly motivated with an ability to demonstrate creative problem-solving and analytical skills within a fast-paced and challenging environment
Strong interpersonal & communication skills with an ability to work with diverse groups 


For more information on this Insurance related job or other related jobs, contact James Reilly at Brightwater recruitment - Dublin

Salary depending on experience.