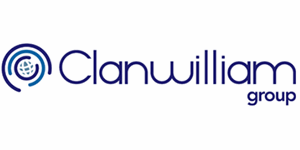 Integration & Database Engineer - CLANWILLIAM HEALTH LIMITED
Dublin, Dublin 24 A365
| | |
| --- | --- |
| Position: | Integration &  Database Engineer |
| Department: | Technology |
| Reporting to: | Technical Manager |
| Location: | Dublin |
The Company:
Claimsure was developed by Claimsure Sláinte Healthcare, part of Clanwilliam Health Ltd, to assist hospitals with the complex process of managing Health Insurance claims for treatments performed in hospitals. Our software applications are in use in all Public Acute Hospitals and a number of Private Hospitals in Ireland. Claimsure is used for the generation, collation, submission, tracking and processing of approximately €2.3bn worth of health insurance claims in Ireland annually.
Outline of Role:
Claimsure have an exciting opportunity for an Integration & Database Engineer to join our Technical Team. The ideal candidate will develop, deploy, maintain and support applications running on client facilities with a particular focus on integration software and Data Base development and maintenance.
Key Responsibilities:
Integrating applications/products with hospital systems, including bespoke programming in Lua using HL7.
Develop new software solutions using best practices in design and implementation, with a focus on continuous improvement of performance and user experience.
Responsibility for maintaining the integrity and performance of application database
Performance tuning of database systems
Work on system improvements to enhance existing products by anticipating and trouble-shooting customer problems and recommending solutions.
Ensure version control and coding standards are followed
Skills & Experience
You have excellent overall Lua Scripting experience
Analytical and troubleshooting skills with a proven track record of shipping projects on time and to a very high level of quality.
Excellent knowledge of MS SQL data bases including backup, recovery, security, integrity and SQL
Thorough knowledge of Database Engineering and Performance Profiling
Strong Communications Skills
 
Other items are advantageous:
SQL/T-SQL
Knowledge of XML, JSON, HL7
Experience of developing healthcare applications
Experience of working on large scale software projects with teams geographically spread
Experience with other scripting languages advantageous (Javascript, Python, Perl, etc)
Any knowledge of the Iguana integration engine would be advantageous
| | |
| --- | --- |
| Core Competency: | Required Ability: |
| Communication | To build collaborative relationships externally with end users and to be able to communicate clearly in an efficient manner. |
| Quality Orientation/Attention to Detail | Accomplishing tasks through concern for all areas involved, no matter how small; showing concern for all aspects of the job; accurately checking processes and tasks; maintaining watchfulness over a period of time. |
| Initiative | Making active attempts to influence events to achieve goals; self-starting rather than accepting passively; taking action to achieve goals beyond what is required; being proactive. |

Clanwilliam Health, part of Clanwilliam Group, is an expanding healthcare, technology and services business. Today Clanwilliam Health holds over 30 years of experience developing and designing healthcare software. Our extensive range of innovative technology now empowers more than 20,000 clinical users across Ireland and the UK to deliver safer, more efficient and cost-effective patient services. Our vision is to enable the seamless flow of patient data by connecting primary and secondary healthcare software systems to enhance patient experiences. We work hard every day to achieve this by putting our customers at the centre of everything we do and partnering with key industry stakeholders to ensure our systems consistently exceed expectations.


Claimsure Sláinte Ireland is an Equal Opportunities Employer.