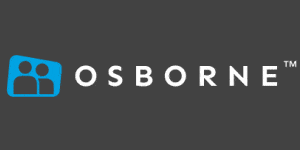 Internal Audit Assistant Manager - Osborne
Dublin, Dublin
Our client, a multinational professional services company and a Big Four are seeking an experienced Internal Audit Assistant Manager to join their team.
Job Description
Internal Audit Assistant Manager
Your role as an Assistant Manager/Manager will focus on the management and delivery of client engagements, as well as business and practice development. In this role, you will develop high-performing people and teams, leading and supporting them to make an impact that matters, and setting the direction to deliver exceptional client service.
Responsibilities:
Risk Management - Assisting in the identification and evaluation of corporate, process, operational and/ or project risks and developing/ advising on appropriate management and assurance strategies.
The management of fieldwork completed by internal auditors with our clients which can include:
To provide an independent evaluation of processes, systems and controls and detail any required remedial action where weaknesses are identified
Specific financial processes – reviewing the outcome of detailed testing and evaluation of processes used for the compilation of financial records and reporting
Best practice reviews - reviews of systems and/or processes with a focus on using the firm's knowledge and experience to recommend improvements and/or changes in the client's methods
Regulation or legislation driven reviews - detailed work to give clients assurance that they are in a position to meet the requirements of any new legislation, government regulation or guidance
Efficiency reviews - detailed testing and evaluation of financial and non-financial areas with an emphasis on assisting clients in meeting objectives in a more cost efficient or timely manners.
The review of all work papers completed by the review team including risk control matrices, detailed testing sheets and conclusions drawn from testing.
The review of draft reports before they are further reviewed by Director/ Partner on the engagement.
The holding of close-out meetings with the audit team prior to preparation of draft report.
About you
To be considered for this position, you must demonstrate skills and experience in the following areas:
You will have minimum 3.5 years' internal audit/ Risk and Control experience as part of an internal audit and/or risk management department
Minimum 2.1 honours degree
An ACA, ACCA, CIIA or other accounting qualification
Strong commitment to professional and client service excellence
Business acumen and insight to be an effective business advisor to clients
Experience managing and leading teams effectively
Excellent oral and written communication skills
Motivated self-starter with ambition to continue progressing successfully your career
For more information please apply through the link provided for the attention of Samantha Ginani or call Osborne on 01 6384400
For more information on all of our current jobs visit www.osborne.ie