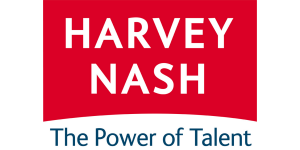 Inventory Business Analyst - Harvey Nash Ireland
Dublin City Centre, Dublin



The Role:
As an Inventory Business Analyst in the Global Logistics team, you will work with logistics business leads to manage key inventory metrics with our 3PL warehouse vendors across regions and ensure that our standard operating procedures are being followed. The business analyst will also review warehouse performance against service level agreements and escalate any trends or issues that need to be addressed.

Responsibilities:

Monitor the Weekly process management/metrics reporting for our 3PL warehousing partners and focus on any discrepancies against service level agreement. These include:

Cycle Count Accuracy
Quarantine and Research
Excess and Obsolete inventory
Shrinkage (Inventory Loss)
Aging In Transit
System Deltas
Analyse SLA misses across each 3PL warehousing partner
Review reason code logic used
Track trends and ensure appropriate action is taken
Ensure that corrective action is implemented
Identify and bring to the client attention any escalations, discrepancies, trends and propose solutions.
Monthly report out and drive action on Inventory
Daily review of pending CC adjustments in IMS and manage escalations for aging adjustments that require input from the client program managers.
Follow up on open action items related to inventory management from operational audits executed in 2019
Review scores from Inventory audit and match them against relevant metrics from 3PL partners
Ensure that any procedural updates related to Inventory Management are updated by 3PLs in their existing work instructions.
The Ideal Candidate:
Bachelor's degree or equivalent practical experience
5 years of experience in Warehouse operations across regions
Strong fundamental knowledge of all warehouse activities and inventory management
Experience in monitoring KPI metrics and reviewing corrective action with relevant 3PL and internal costumers
Exceptional SQL skills to ensure that data can be extracted from the relevant databases
Exceptional written and verbal communication skills, with the ability to write in the client's voice and with tact and diplomacy
Experience with SOX controls related to inventory management
Demonstrated ability to work calmly and collaboratively in fast-paced and ambiguous environments, maintain good judgment and escalate appropriately
Experience leading 3PL partners to establish facts, solving complex problems and establishing corrective action plans
Experience in identifying corrective actions after analysing data and implement operational plans.
Results-oriented as a logistics problem solver with speed, accuracy and completeness