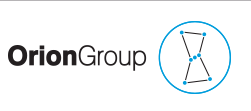 IT Analyst - Orion Group
Limerick, Limerick
Orion Group Sciences are looking for a IT Analyst for our multinational medical devices client based in the Limerick area on an initial 6-month contract with the potential to extend.
Main Responsibilities of the role
Reviews, analyzes, develops, and modifies database data in GxP validated environment
Analyzes and resolves problems associated with applications
Demonstrates expertise in a variety of the field's concepts, practices, and procedures
Performs a variety of tasks. May provide consultation and knowledge transfer
Typically reports to a Project Manager or Technical Lead
Desired Experience and Background of the successful candidate
At least three years of experience working in a technically analytical role
Third-level qualification in Information Technology or equivalent
3 years of experience with Oracle / Sql Server
Understanding of database design patterns
Problem solving analytical skills
Creation and modification of user procedures
Testing, debugging and documentation
Maintenance of programs
Ability to communicate effectively - written and verbal. Needs to communicate technical information to a non-technical audience and vice versa
Organisational skills plan, prioritise workload, expected to manage multiple concurrent tasks
Use of initiative
1 - 2 years of experience with C#, VB.Net and ASP.Net
Proficient with Microsoft Office, flowcharting tools for development of Software Lifecycle
Accepts personal responsibility for client satisfaction
Establishes and manages engagement objectives, expectations, and quality plan
Works independently and/or within team to accomplish job objectives
Self-Starter
Establishes and follows priorities
Establishes and maintains effective working relationships
Communicates effectively

#software #IT #medicaldevices #SQLServer #Oracle #softwaredevelopment #softwaretesting

---

Our role in supporting diversity and inclusion
As an international workforce business, we are committed to sourcing personnel that reflects the diversity and values of our client base but also that of Orion Group. We welcome the wide range of experiences and viewpoints that potential workers bring to our business and our clients, including those based on nationality, gender, culture, educational and professional backgrounds, race, ethnicity, sexual orientation, gender identity and expression, disability, and age differences, job classification and religion. In our inclusive workplace, regardless of your employment status as staff or contract, everyone is assured the right of equitable, fair and respectful treatment.