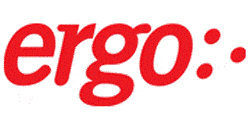 IT Engineer - Cork - 1 Year Day-Rate Contract - Ergo
Cork
Overview:
We have a leading blue-chip client who is now looking for an experienced IT support engineer. You will take ownership of Level 2 issues that have been escalated from Level 1 support. You will also be working with local management and remote support teams to provide excellent customer service to their local users. You will be in an environment where initiative, enthusiasm and excellent communication and personable skills are valued as highly as technical expertise. This exciting new opportunity should have good longevity with expectations to role on for a number of years.
Responsibilities:
Deskside support for approx. 350 users
Taking Ownership of Issues through to Resolution
Creating and maintaining Site Knowledge Documentation
Build, configure, deploy and service desktops.
Hands and eyes support for Business Network and Server Infrastructure
Manage the lifecycle and disaster recovery strategies for manufacturing PCs and other manufacturing devices.
Liaising with Business, Global IT teams and 3rd Party Vendors
Interacting with a Global Ticketing System
Liaise with Business to provide guidance for projects and initiatives.
Desired Skills/Experience:
Windows XP, 7 & 10 experience
VMWare
Office 365 experience
Dell & HP hardware experience
Experience of IT in pharmaceutical industry supporting manufacturing.
Basic knowledge of Cisco network devices
MCSA Microsoft Server 2012/2016
MCSE Microsoft Exchange (or other relevant MCSE)
Other Relevant Industry Certifications