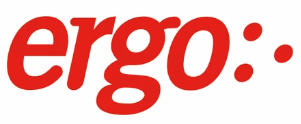 IT Engineer - Permanent - Ergo
Dublin
Overview:

Ergo require an IT Engineer for a City Centre Position. As an IT Engineer you will be expected to provide IT support services internally to our Client. Support multi-user operations systems, hardware and software tools, including installation, configuration, maintenance and support of these systems.
Main Responsibilities:
Ensure strict adherence to SLA when dealing with customer tickets/calls
Installing, configuring and troubleshooting of IT related software and hardware.
Perform routine day to day system security checks and backups and produce status reports
Record and maintain hardware and software inventories, site and/or server licensing and user access and security
May be required to provide technical training to customers - systems administration and end user
Maintain confidentiality with regards to the information being processed, stored or accessed.
Monitor Remote Managed Service Application
Experience / Education:

IT qualifications desirable
Appropriate level of competence in documented technical skills
Industry standard accreditations desired – Microsoft, Cisco, Citrix and HP.
Knowledge Of:
Microsoft Operating Systems
Microsoft Applications
Anti Virus/spyware/malware applications
Networking – TCP/IP – Switching – Firewalling, etc
Troubleshooting Procedures