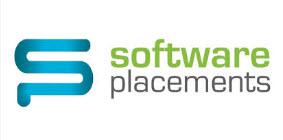 IT RECRUITMENT MANAGER/RECRUITMENT CONSULTANTS - GALWAY CITY - Software Placements
Barna, Galway
Company:

Due to large scale investment in Software Placements were are looking at opening additional offices in Donegal (Gaoth Dobhair), Galway City (Barna) and Cork (Mallow). We are actively hiring for Dublin City Centre office as well.

Were looking to hire IT Recruitment Managers and IT Recruitment Consultants for these regional offices.


Established over 10 years ago, Software Placements is a boutique indigenous Irish IT and Semiconductor recruitment company based in Merrion Square, Dublin 2. We are a company who prides itself on its quality of service, experience and market knowledge of our consultants, our entrepreneurial culture and empowering Start-Ups through sponsoring Dublin Beta and Startup Grind Dublin. We are now looking for a number of candidates with winning mentality and attitude to join our growing team of IT and Semiconductor Consultants.

Role:

We are not selling a job, we are selling a career!


This an opportunity for the right individual to join the company at this exciting development phase and help shape its future.
We are looking for winners with genuine drive and ambition with the desire and ability to be highly successful and help to build and define the business
You will be able to carve out a business area and career path, the more successful you are the more your business will grow around you.
Ultimately you could become a future leader of the business / a member of the senior management team
You will have unlimited earnings potential and benefit from an exceptional commission structure.
Candidate:

The successful candidate will be engaged in recruiting all levels IT/Software professionals & the continuous development of our client base.
Interested applicants should be experienced & successful Sales Consultants, operating ideally in the Technology sector or come from a strong Technology background and commitment and drive to develop a business then this is the opportunity for you.

Duties/skills:

These are the following duties/skills for the successful candidate:


Full 360 roles on offer including sourcing of top talent, presentation of CVs and the management of the process right through to offer stage
Become a technical master by specialising in a particular vertical within the IT Market
Serve as a company ambassador of the brand locally and overseas
Building of new relationships with new clients and generating revenue from these
Account Management of current clients to develop key relationships with new hiring managers
Management of Recruitment Database and use of Social Media tools and associated jobs boards
Sourcing of local and international IT candidates for Irish & German based clients
Write candidate focused advertisements to attract top talent.
Interviewing and screening of candidates to ensure best possible fit for specific role & company
Development of social media and networking strategies to source new candidates

Experience:


Winner, driven, determined, tenacious, hardworking individual that will commit long term to making the role a success
Minimum of two years' recruitment experience ideally within IT or commission based sales or telesales
Proven ability to manage accounts and prioritize processes to ensure service delivery
Strategic business development experience ideally within Irish marketplace
Excellent written and verbal communication skills
Solid appreciation of IT terminology or keen interest to develop this knowledge
Quality focused approach to revenue delivery
Self-starter who can work autonomously
Confident, upbeat, positive person who can get results
Excellent communicator who can build long term relationships with our new and existing customers
Sense of urgency and ability to work (thrive) in a fast-paced environment
Education:
BA/BSc in related discipline
Why work for us:
Boutique Agency with 10 years' experience in IT and Semiconductor Recruitment in Ireland and Europe.
Highly respected with long standing relationships in the Irish market.
Three of the current team are Fellows of the National Recruitment Federation with over 50 years' experience in IT recruitment between them
Warm desks- more than 300 active clients at any time and database of over 15,000 candidates
Earn between 30%-40% commission of your billings plus bonus yearly bonus.
Lots of incentives and Perks –Quarterly weekend's trips away to Europe and Top billers' lunches or Vouchers
Fun Environment- Sports and Social Events – From Golf to Craft Beer and Whiskey appreciation
Generous Employee Benefits: Variety of Leave and Insurance Cover – Life Assurance, Critical Illness Cover, Bike to Work, Travel Tax Saver and PRSA schemes
Empowering Start-Up and Entrepreneurial Culture – Proud Sponsor of Dublin Beta Start-Up Community and Startup Grind Dublin
Clear structured career patch – All employees encouraged to reach their maximum potential
Contact:

For an informal discussion contact Míchéal at Software Placements on 00353 1 5254642 or email

micheal@softwareplacements.ie