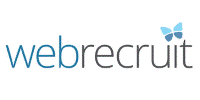 IT Support Engineer - Webrecruit Ireland
Dublin, Dublin
IT Support Engineer
Dublin 3 (Field Based with travel to customer sites across Leinster)
€45,000 - €50,000 Dependent On Experience Plus Benefits (See Below)

Our client provides professional IT support for businesses ranging from SMEs to large companies. They have a reputation for meeting the highest standards of reliability based on expertise, customer commitment and a thorough understanding of their customer's needs.

They are now looking for an IT Support Engineer to join their team and support customers' IT infrastructure at their sites and homes across Leinster.

As an IT Support Engineer, you will:

- Monitor customers' IT infrastructure, ensuring stability
- Undertake travel across the Leinster region
- Identify and troubleshoot issues
- Take preventative action
- Provide hardware and software support
- Consult with third parties if issues need to be escalated
- Provide desktop and remote admin support
- Provide support to Exchange, Office365, Hyper V and VMware environments

To be considered as an IT Support Engineer, you will need:

- At least four years' experience in both remote and on-site support
- Knowledge of Microsoft Technologies, including Exchange 2010 and Server 2003 through to 2019
- The ability to communicate at all levels
- To be solution oriented with great problem-solving skills
- The ability to work under pressure, meet deadlines and respond to changing priorities
- Fantastic attention to detail
- To be a self-starter with a positive and flexible attitude
- A full, valid and clean driving licence

Other organisations may call this role IT Engineer, IT Service Engineer, IT Field Engineer, Service Desk Engineer, Desktop Support Engineer, Infrastructure Support Engineer, or Network Support Engineer.

The Benefits

- Training and excellent career progression prospects
- Support to gain certifications
- Develop your career with a cutting-edge business
- 20 days' annual leave
- Pension options available
- Company vehicle provided

Webrecruit Ireland and our clients are equal opportunities employers, value diversity and are strongly committed to providing equal employment opportunities for all employees and all applicants for employment. Equal opportunities are the only acceptable way to conduct business and we believe that the more inclusive our environments are, the better our work will be.

To apply for the role of IT Support Engineer, please apply via the button shown. This vacancy is being advertised by Webrecruit Ireland Ltd. The services advertised by Webrecruit Ireland Ltd are those of an Employment Agency.