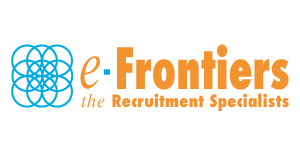 IT Support Engineer Fixed Term Contract Dublin - E-Frontiers Ltd
Dublin, Dublin
Key elements of the role
Provide

client support and technical issue resolution to all end users

in a global environment

.

Support includes desktop applications, mobile devices, collaboration and productivity infrastructure via

face-to-face support,

E-Mail, phone and other electronic medium.

Read technical manuals, confer with users, and conduct computer diagnostics to investigate and resolve problems and to provide technical assistance and support.

Hardware build activities of

standard builds.

Software deployment of

standard builds to clients.

Server management

alert monitoring and troubleshooting

.

Network alert monitoring and troubleshooting.

Maintain security and compliance levels in line with security policies.

Print management.

Telephony support.

Liaise with

other Global Technology Services teams and other

Business Unit IT personnel on escalations and service delivery.

Collaborate with 3

rd

level teams on projects, new technology testing and piloting and assisting with new rollouts.

Liaise

with external third party Service Providers.

Register

and updating

user support calls in the Call Management System – LANDesk Service Desk

.

Report

on support performance in line with IT Service Level Agreements

.
Requirements for the role
Qualifications
Degree in IT or relevant work experience

.

MCP/MCSE/CCNA

/ITIL Foundation would be

advantageous but not necessary.
Skills & experience
Focused on and driven to provide the highest quality of customer service.

Highly developed spoken and written communication skills.

Flexibility to cover

opposite work patterns

, daytime only, Monday to Friday.

Commitment to provide a high quality and professional service.

Ability

to work as part of a team

or to work unsupervised and take responsibility for the completion of tasks.

A

bility to prioritise work tasks and work to SLA's.

Creative and effective problem solving skills.

Ability to remain calm under pressure.

Eager to self-learn

.
Competencies
Good communication skills.

The energy, enthusiasm and drive to make it

happen.

A team player who has the ability to motivate others, making it fun while getting the job done.

Enjoys working in a fast-paced, innovative environment where the focus is on continuous improvement and

the challenge to make it better.

Adaptable and f

lexible in approach to work.

Looks beyond the obvious and doesn't stop at the first answers

– willing to challenge the status quo.

Easily makes connections among previously unrelated notions

– able to trend issues.

Uses rigorous logic and methods to solve difficult problems with effective solutions

.

Demonstrates responsibility for own continuing development of skills for knowledge and information management in the context of work

.

Recognises that reflecting on experiences can help develop new insights which can improve own performance and help others to benefit from their experience

through knowledge sharing.