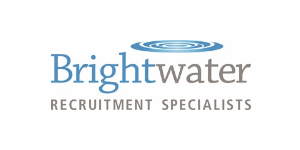 Italian insurance policy administrator - Brightwater Recruitment Specialists
Dublin, Dublin Dublin
Italian Insurance policy Administrator – Dublin
A new opening for an experienced insurance policy administrator to join a senior team working with a multi-national life insurance company based in Dublin city centre. Excellent package on offer for the right candidate: Annual bonus – Paid pension – Healthcare – Gym subsidy – 25 days annual holidays.
Main purpose of job:
 Capture and assess claims and other end customer transactions
 Ensure that the overall operating service works effectively and efficiently to deliver operational excellence
 Meet customers and distributors service expectations and ensure compliance with all regulation
 Promote processes in order to improve the overall Quality of service and operational efficiency
Main Responsibilities:
 Ensure that policyholder transactions/claims are properly analysed, assessed and captured and, if authorized, properly and timely executed
 Ensure that errors on policyholder transactions are timely and promptly managed
 Improve the operational systems, processes and policies by coordinating and supervising the design, management and improvement of business processes as required by the line manager/supervisor
 Support internal departments and the TPA on transactions, queries and processes following in the Customer Operations area
 Ensure that all the external parties (Banks, Bank IT Service Provider, TPA) collaborate daily to manage BAU and small issues
 Lead or contribute to projects specified by the Customer Operations Manager
 Plan, coordinate and control cross-functional projects related to process improvements, regulatory changes that impact the portfolio management.
 Support and contribute to the management of Complaints from customers and distributors as required by the line manager/supervisor
 Support the management of the relationship and respond to queries and requests from Italian Authorities
 Contribute to Identify and manage the risks relating to the Customer Operations functions that are relevant to the business activity of the Company
 Contribute to ensure compliance with regulations within the perimeter of the Customer Operation functions
 Lead and make sure distributors' spin offs are managed properly with no impacts for the clients
Qualifications:
• Degree in Law (preferable) or business
• Post graduate Diploma (desirable)
Knowledge:
 Portfolio Management
 Process improvement
 Change management
 Bank-insurance business and regulatory framework of international life insurance
 Understanding of legal context around life insurance products
Skills:
 Strong problem-solving ability to solve problems with complex variable through non-standardized solutions
 Ability to manage third party suppliers / stakeholders
 Excellent relationship skills
 Decision Making skills and ability to influence and drive decision making process
 Fluent in Italian and English (both oral and written communication)
€30,000.00 - €34,000.00 per year