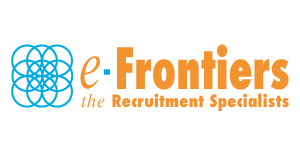 Java Developer Spring Boot AWS - E-Frontiers
Galway, Galway

e-Frontiers is working in partnership with a Galway based firm to hire a contract Java Engineer Spring Boot AWS.

Our client will conduct interview process via Video Technology on account of Covid-19. Initially you will start remote with a view to getting you on-site once things are back to normal.

The opportunity

Developing a core enterprise business product
You'll work with the latest cloud technologies
Remote working and flexibility is encouraged as a normal way to work
Collaborative culture
Skills/Requirements
Excellent communication skills.
Commercial experience with Spring Boot (Microservices)
Adaptable and flexible

Reward
Daily rate contract with a firm who has tradition of retaining contractors on 12 months renewals upto five years in seat.

To learn more about this role and client, please forward your CV stating required salary and availability to have a confidential discussion.

Please note; we can only accept applications from candidates eligible to work in the EU/Ireland (Stamp4, Spousal Visa, EU Passport).