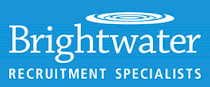 Software Engineer - BRIGHTWATER SELECTION (CORK) LIMITED
Cork, Cork
Software Engineer
An excellent opportunity has become available to work in a state-of-the-art complex in a leading manufacturing company here in Cork. My client is looking for an experienced Javascript Developer to join the team. The team technology stack includes Java, Eclipse, Javascript and Typescript with opportunities to work in cloud, security and mobile development.
What you will do:
Work in delivering complex software development projects using agile methodologies tasks independently
Design, develop, test and maintain high-quality software for the domain to the definition of done.
Collaborate with Product Owners, subject matter experts and the development team to create a high-quality user experience
What you need to do the job:
1-3 yrs professional development experience, including:
Javascript experience with React/Redux exposure
Spring Boot
Maven
Java
CI/CD, Jenkins knowledge, Version Control
Relational databases e.g. Postgres, Oracle, MySQL
Excellent salary and benefits on offer.
Please contact Leonie Gleeson on l.gleeson@brightwater.ie or phone 0214221000 to discuss this role or similar roles in full confidence.