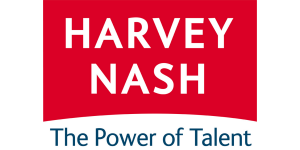 Junior Service Delivery Manager - Harvey Nash
Dublin 2, Dublin
Harvey Nash - Company Overview
Harvey Nash is one of the world's leading professional recruiters and IT outsourcers. Since 1988, we have helped big brands, blue chips and start-ups find the talent they need to compete in an increasingly technology-driven world.
We began in London in 1988 and now have over 8,000 people in over 45 offices covering the USA, Europe and Asia. Our talented professionals pursue the highest levels of integrity and quality in providing a unique portfolio of services: executive search, interim management, IT, HR and Finance recruitment and IT outsourcing.
Overview of role
The role of a Junior Service Delivery Manager is to ensure that we deliver the highest quality of service to our customers by exceeding SLA targets and creating and managing Service Improvement Plans. This role is client facing, managing the relationship and day to day running of some of our key clients.
Key Responsibilities
Build relationships and become the key "trusted" contact for all service related matters associated with the account (ref stakeholders TTD doc)
Responsible for all recruitment activity including contractor on boarding/ off boarding
Overseeing the management of extensions
Build and manage relationships with external suppliers
Creation and circulation of weekly finisher lists
Support of Branding Building Events (Local and Global)
Maintain Service Improvement Plans specifically tailored to the customer's needs
Collate and track MI for operational reviews that you will arrange and attend as per the agreed schedule
Provide regular updates on allocated customer accounts to line manager
Work alongside Service Delivery Manager and Head of Service Delivery to identify potential ways to develop the customer's existing portfolio and increase revenue for the business
Identify and attend relevant events and keep abreast of industry news and changes within the sector
Work with your line manager to identify, develop, implement and document new processes required to improve the service delivered to customers
Providing ongoing maintenance and development of Account Plan
Level of experience
Minimum 2 years proven Recruitment/Account Management/Service Deliver Coordinator experience, ideally in the IT industry
Proven track record of providing excellent customer service to SLA's and experience of managing key customer relationships within a service delivery type role
Proven experience in creating reports on SLA performance and service availability
Experience in managing 3rd party suppliers to agreed SLA's
Experience with MSP systems and programs.
Experience managing projects or programs with focused outcome metrics as well as experience defining root cause scenarios
Key Competencies:
Ability to manage relationships with both internal and external stakeholders
Excellent communication skills – both verbal and written
Highly organised with a strong attention to detail
Ability to manage conflicting deadlines and be process-driven
Business acumen with the ability to reflect, take accountability and solve problems
Proactive by nature
Key Performance Indicators
Successful feedback from internal and external stakeholders
Evidence and examples of responsibilities being fulfilled
Profitability of account – 85% primary sourcing
Revenue for the business
Execution of MSP service components:

Contractor management
Supplier management
Governance
Reporting