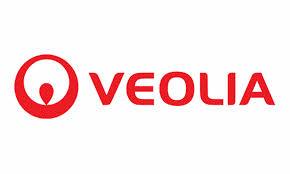 Lab and Process Engineer - VEOLIA ENERGY SERVICES IRELAND LIMITED
Clareville, Dublin
Title: Lab and Process Engineer
Location: Clareville
Duration: 12 Months
Veolia is Ireland's leading environmental services company. We provide a comprehensive range of energy, waste and water solutions and are dedicated to carbon reduction, protecting the environment and building the circular economy. 
Overview of the role:
We are looking for people who want to work as part of a multi-disciplinary team, learn new skills, and work in a top-rated environmental company with over 600 employees.
The successful candidate will work in a minimal supervised environment and be responsible for communicating with operators, engineers, clients, suppliers and internal teams. The role will require diligent health and safety with ethical and quality requirements executed. The successful candidate will be responsible for completing all work within budget constraints and due diligence. This role has the progression opportunity to a managerial role.
The role requires full laboratory management and supervision, with daily, weekly and monthly tests to be carried out according to the lab manual instructions. The successful candidate will also be required to maintain and monitor fixed quality equipment such as turbidity monitors and chlorine monitors. Light Health and Safety tasks will also be included in the job responsibilities, including chemical delivery supervision, SDS record keeping and maintaining registers of health and safety equipment on site.
This is a varied role, with the progression to assistant plant manager available to the successful candidate.
General day to day of the role:
Process sampling and any other sampling required by Plant Manager;

Arranging external analysis: Bottle order, labelling, courier order, packing

samples for collection, any paperwork required;

Reporting results, particularly breaches and any analysis carried out for process

control/investigation, PMS Reports;

Assisting in Process control/optimisation of the main treatment works;

Maintain water quality to EU specifications and contractual standards, with

regard to metals, bacteriological levels, colour and turbidity among others;

Responsibility for the preservation of water quality in the Water Treatment Plant;

Prepare and analyse specimens, collating and interpreting results

Upkeep and calibration of lab and fixed equipment, including Hach Langer

products such as pH meters, spectrophemeters, Turbidimeters etc.;

Effective supervision, guidance, training and management of delegated

resources such as Operators;

Playing an integral, proactive and functional part in Sales, Design, Project, Site,

Contract and Engineering Teams;

Problem solving and application of good engineering principles;

Understanding and ensuring compliance with Clients Specifications, User

Requirement Specifications, Health and Safety Requirements, Company Quality

requirements, Company Policy and legislation

Assisting the plant manager in chemical management on site, including

deliveries, ordering and maintaining QHSE paperwork
Experience required for success in this role
Degree in Civil/Environmental Engineering or similar

1-3 years' previous work experience 

Knowledge of Water Treatment Engineering 

Strong Problem solving skills, 

Numerate and highly computer literate, 

Good understanding of quality, environmental and safety management systems. 

Attention to detail, computer skills (Word & Excel), mathematical & statistical skills, report writing skills
Please note: If you are an EU/EEA national, you will be asked to show proof of right to work in Ireland 
If you are a non - EU/EEA national, you will require current and valid permission to work and reside in the Republic of Ireland. 
Information on legislation and guides to the procedures in relation to obtaining green card permits, work permits, spousal/dependant permits is available on the Department of Jobs, Enterprise and Innovation website