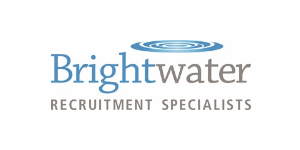 Laboratory Manager - BRIGHTWATER SELECTION (CORK) LIMITED
Cork, Cork
My client is the leading independent water testing laboratory in Ireland. Working in an INAB accredited environment they are continually expanding their offering to meet growing customer demands from sectors including Local Authorities and Pharma and Healthcare Industries.

You are a passionate and ambitious Laboratory Manager with at least five years' experience, three of those years at a supervisory level in an environmental laboratory, for example a local authority or commercial lab. You will oversee a dynamic team of analysts; coaching and mentoring them to deliver the highest performance on a consistent basis. You will be the lead point of contact for both customers and clients including auditors.

This will give you the opportunity to use your interpersonal and strategic skills to shape the future of the company and there is a defined career path here to the post of Operations manager.

About the Job:
Play an active role in the management and development of the company.
Oversee scheduling of work for all laboratory staff.
Sign off certificates of analysis
Liaise with Customer Service Manager
Run weekly staff meetings
Troubleshoot laboratory test and equipment issues
Technical management of the laboratory and point of contact with INAB for annual audits


About you:
A Masters degree in Analytical chemistry, Pharmaceutical Chemistry or other related qualification is required.
A minimum of 5 years' experience with at least 3 at senior level in an accredited environmental laboratory is required for this role
Water testing experience.

Benefits
Bonus, Paid holidays, Pension/PRSA, Healthcare, Training, Education and opportunity for promotion and career development.
Salary will reflect the seniority of the role and the experience of the candidate.
For more on the role call Nigel on 087 3618142 or send your CV for consideration.