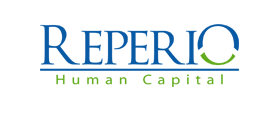 Lead C# .Net Developer, Full Remote, Ireland Based - Reperio Human Capital Ltd
Limerick, Limerick
Lead C# .Net Developer, Full Remote, Ireland Based
I'm searching for a Lead C# .Net Software Developer for a rapidly growing Software House with offices in Ireland. My client have enjoyed a lot of success the past few years and it's at the stage where they need to split their team and so are looking for a Lead C# .Net Software Developer to join one of these and take full ownership.
You'll be working in a very full stack manner - there is just as much front end as back end work that needs done and we're looking for someone who is very competent with both design and development across the entire stack. You'll be expected to be able to take a project and gather and manage requirement fairly autonomously and develop and deliver high quality solutions for these. The team you'll initially join is small but you'll play a big part in the growth of this in the coming years.
This is a great role for any current lead who would like to join a friendly company where they will have lots of autonomy and ownership in their work and also a great chance for a Senior Developer who has the right experience but hasn't had the chance to officially step up yet - this could be your stepping stone.
Requirements:
Ideally 10 or more years in the development space
Strong C# . Net Development and design skills for web based development
Strong UI development and design experience with JavaScript and ideally Angular but React/VueJS also fine
Strong SQL skills and good familiarity around a SQL database
Any cloud experience would be a bonus, ideally Azure or AWS
Strong end to end delivery experience particularly with customer facing applications
Good communication skills
Experienced leading teams and mentoring more junior candidates
Benefits:
Salary 65-75k DOE
Benefits package
Opportunity to work remotely
Opportunity to progress your career
Key Words: C#, .Net, C# Developer, .Net Developer, C# .Net Developer, C# .Net Software Developer, Senior C# Developer, Lead C# Developer, Senior C# .Net Software Developer, Lead C# .Net Software Developer, Lead C# .Developer, Senior C# .Net Developer, Project Manager, Remote, Ireland, Angular, JavaScript, Azure, Cloud
Reperio Human Capital acts as an Employment Agency and an Employment Business.