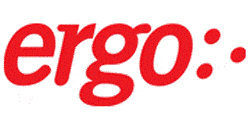 Lead Technical Consultant - Ergo
Wicklow
Overview:
We are looking for experienced Technical Lead who enjoys working in a fast-paced environment with Cross-Functional Agile Scrum teams. We are looking for individuals who can drive DevOps improvement, significantly influence how we implement our projects to a more automated, tool-based approach, transform our integration approach and drive a QA based engineering ethos on our teams.
Key Responsibilities:
Deliver using Agile methodologies while also enabling Agile process improvements within your Scrum.
Turn project requirements into committed Sprint deliverables by working with your full stack cross-functional Scrum team
Working with Architecture and development team to deliver low-level design
Coach and mentor team members in their implementation of these low-level designs and where necessary writing code to get them started or unblocked on difficult technical tasks.
Drive engineering excellence within the team with an emphasis on improvements in the SDLC through automation, tooling, knowledge sharing and DevOps
The lead aspects of this role will mean that your coding time will be limited to approximately 20% of your time
Ensure these deliverables are well designed, well implemented and tested by your scrum teams using best practices in coding, automation, integration, testing and security
Champion test driven development within your teams to drive engineering led quality assurance
Communicate status, risks and issues for your deliverables throughout the SDLC to technical stakeholders and project / program management.
Lead and coach the Developers within the Scrum to ensure they contribute effectively in each Sprint and they remain technically and personally challenged and motivated. This will entail design reviews & code reviews with the developers in your team.
Agree specific objectives per individual team member and complete performance reviews with all your Development team members to ensure they remain engaged and strongly motivated to grow their contribution across Fenergo.
International travel may also be a requirement of this role.
Required Experience & Skills:
Proven track record in leading the successful delivery of projects to production environments within cross-functional Scrum Agile teams, ideally with exposure to Scrum Master role.
5+ years experience developing multi-layer systems in C#.NET using TFVC or Git as the version control system, including hands on coding experience in the last year
3+ years experience developing web based applications with an industry standard UI framework (React preferably)
3+ years experience in database design and development preferably Oracle/SQL Server
Experience of the DevOps lifecycle including the CI/CD practices using technologies such as TFS, Azure DevOps or Jenkins
Ability to facilitate client calls and communicate project updates to senior stakeholders.
Familiarity with domain driven design and SOLID design principles
Experience with estimating delivery times and splitting functional requirements into smaller technical deliverables
Degree in Computing or similar related qualification