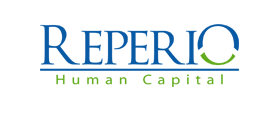 Lead UX Designer - Reperio Human Capital Ltd
Dublin City Centre, Dublin

UX Design Lead

My client, a well known company based in Dublin City Centre, are looking for a UX design lead to join their expanding design team.

The team you will be leading will consist of four designers and you will be a part of an Agile design team tasked with improving the user experience for both internal and external products. You will be tasked with shaping the UX standards and procedures and ensuring that a User Centric design approach is considered in product decisions.

You will be expected to lead your team of designers on projects throughout the entire design process and work collaboratively with Product and Development teams to ensure the products make it to completion in an efficient manner.

The successful candidate will need to show fantastic written and verbal communication skills as you will be a vital part in presenting ideas to your design team and key stakeholders within the business

Although this is a predominately UX focused role there is an element of UI to be involved as well and therefore previous experience within a UI role would be very beneficial.

As you will be working with developers very closely a level of proficiency with the likes of HTML and CSS would be expected to ensure you are able to work effectively with the developers. You will not be expected to code yourself.

A third level degree in a related subject would be advantageous.

This role is a fantastic opportunity for an enthusiastic lead level designer and will also be offering a competitive salary and benefits package to the successful candidate. The key benefits for the role would be generous annual holiday allowances and a great pension scheme.

Please note that this is a two year fixed term contract. This will be reviewed at the end of year one

If you are interested in the role then please get in touch with Callum Oakley at Reperio Human Capital

Reperio Human Capital Limited acts as an Employment Agency and an Employment Business.

£65,000.00 - £75,000.00 per year