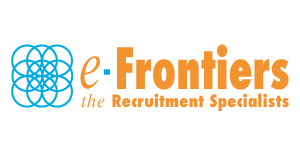 Level 2 Support Engineer - E-Frontiers
Dublin, Dublin

JOB DESCRIPTION
The successful candidate will work as a key member of our IT Team in ensuring queries are dealt with in an efficient, professional and timely manner. You will be responsible for ensuring that your clientele receive excellent service.

QUALIFICATIONS
· 3rd Level Qualification in IT related discipline
· 2-year experience in IT related industry, other experience may be considered.

ADDITIONAL INFORMATION
The successful candidate will be responsible for the following activities:
· Address incidents and problems escalated from 1st level support
· Investigation of technical issues such as:
· Microsoft Dynamics CRM 2011, SQL Server related database incidents and problems
· Microsoft Windows incidents and problems, both server and client OS
· WAN/LAN connectivity issues
· Customer Equipment and software issues
· Overall security incidents and problems
· Replication of reported issues
· Escalation of technical issues to 3rd level support in a clear and timely manner.
· Monitoring performance of all service levels
· Daily monitoring of network and infrastructure issues
· Liaison with network provider and hardware support engineers
· Maintenance of all contract assets within client sites including upgrade, replacement and installation of hardware
· Management of users on AD, Phone Systems and Microsoft applications.
· Dealing with IT issues both locally and remotely across multiple contracts.
· Reporting to Supervisor on progress of various tasks.

The ideal candidate will also have:
· Strong networking knowledge, good understanding of switches/routers/cabling
· Strong Analytical and problem-solving abilities
· Fluency in both written and spoken English.
· Candidate should be able to work on own initiative and as part of a Team
· Candidate should have an excellent attention to detail, regardless of deadlines and Service Levels.
· Strong knowledge of Windows operating systems, Windows 10, Server 2008, 2012 and 2016
· The candidate will be working on several systems over multiple contracts, so needs to have the ability to prioritise issues depending on Service Levels and user's requirements.
· Microsoft, or another technical certification a plus.

32,000 - 32,000 per year
Plus bens.