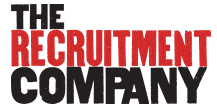 Linux Engineer - The Recruitment Company
Dublin, Dublin
3 year day rate contract!
Jan 2020 start date
2 x positions available - Intermediate & Senior (€350 - €500 per day)
A very rare opportunity has arisen for Linux Engineers to join a new team in a leading national government organization. A large infrastructure refresh is on the cards commencing in January, and a 3 year contract is on offer from day 1.
Responsibilities include:
Assist with the co-ordination of design and delivery of optimised infrastructure architecture and storage infrastructure to ensure delivery on the commitments outlined in the Digital Strategy
Implement, maintain, support, develop and in some cases, design Linux based environments. (Red Hat Enterprise Linux Operating System).
Build the server's back-end architecture, including databases and scripts for specific applications and user needs
Ensure the integrity of high availability network infrastructures to provide maximum performance for the users.
Deploy virtualisation technologies, such as VMware or Hyper-V, or equivalent to deploy virtualization technology.
Utilise Active Directory and storage/backup hardware and operating systems.
Work with the soon-to-be-established Project Management Office to ensure the business has set out clear requirements and assist in mapping those into a design document to ensure that ongoing support of the environment is optimised.
Adhere to a given set of constraints specified at the outset of the design process to ensure a consistent approach to quality.
Maintain system security by noticing faults and vulnerabilities within the server's architecture during deployment projects until they transition to production supported by the BAU team
Skills & Experience required:
Assisting in the design and building of Linux Server-based environments.     
Integrating Linux Servers with VMware virtual environments.     
Optimising the performance of Linux Server-based architecture and a variety of storage infrastructures.       
Designing, integrating and maintaining complex Active Directory forests via group policies etc.
Delivering cross platform solutions (Wintel & Linux Integrations)
Applying best practices in monitoring/alerting, backup/restore, clustering, Disaster Recovery and database security.
Monitoring a multi-location large (>500) server estate using enterprise tools to deliver usage and performance metrics to assist with capacity planning.
Linux and/or VMware qualification is essential 
Please click APPLY to be immediately considered and to find out more info on the role!