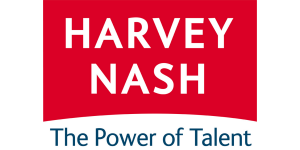 Linux System Administrator - Harvey Nash Ireland
Dublin, Dublin
Some of the key Responsibilities:
Working together within a team of multidiscipline System Administrators.Infrastructure roadmap forecasting, planning and implementing.
Assist in the development and planning of systems regarding the creation and maintenance of Linux Servers.
Monitoring and optimizing the internal system performance.
You will need the majority of the following to be considered for this role:
3+ years' experience in enterprise infrastructure design, implementation and troubleshooting.
Linux Systems Engineer with background in design, implementation, and support.
Experience with Red Hat Linux.
RHCE Certification desirable.
Good working knowledge of TCP/IP networking.
Proficiency working with technologies associated with a mixed environment such as Windows, VMWare, virtualization and Pure Storage SAN, NFS.
Beneficial:
Experience with Red Hat Satellite for system management is a plus.
Knowledge about containerization tools like Kubernetes, Docker a plus.


This opportunity offers a competitive benefits package along with career development path.

If this sounds like you then apply directly to be considered or contact Eoghan on 01-6741430 for a confidential chat.