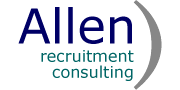 Localization Program Manager - Allen Recruitment Consulting
Dublin, Dublin


Localization Program Manager

Based in Dublin, our client is renowned for their continuing advancements in online technologies and are passionate about making the workplace work better for employees.

They require a Localization Program Manager with a minimum of 5 years of experience directly related to project management within marketing and localisation. In this role you will focus on marketing localization projects and will support all localization activities within the marketing team which includes design and content.

Our client is currently conducting all interviews online and are onboarding all new workers remotely.

Job Reference: BBBH 18893

What will a Localization Program Manager do?

Manages localization projects from beginning to end, working closely with localization agency, field marketing reviewers and web development team.
Manages the marketing localization automation platform including integration projects, user onboarding and problem solving.
Develops project plans and workflows, managing time, budget, resources and quality control
Ensures adherence to localization processes, quality standards and deliverables
Provides overall communication and interfaces with all areas affected by the program/project including cross-functional stakeholders, business sponsors and vendors
Develops detailed program/project execution plan and manages all implementation processes including budget management, resource allocation, progress tracking, monitoring change control process, testing, documentation, training and on-time delivery within budget constraints
Works closely with localization agency and international partners to manage glossaries, and other relevant assets in order to assure international sites are on brand.
Works closely with agency and partners to resolve any QA issues, both technical and linguistic.
Manages CMS maintenance process for international sites and controls the brand compliance of local changes.
Represent the company across organizations with the cultural sensitivity and business maturity appropriate to corporate access and level of responsibility
What does the Ideal Candidate look like?
Minimum of 5 years of experience directly related to project management within marketing and localisation

Still interested in this opportunity?
Submit your CV (in a Microsoft Word format) today!

OR

Perhaps this role didn't fully fit your criteria, not to worry - we have many similar roles advertised on our website - www.allenrec.com

Please don't hesitate to contact any of our team with any questions you may have on Email: or Phone: +35316694040